Starting from June 1, 2015, I will daily feature authors attending the three conventions I will join, Euro Pride in Munich (July), UK Meet in Bristol (September) and GRL in San Diego (October). Moreover I'm taking part at the 2015 GRL Featured Blog Tour as Featured Blogger.


For the 2015 Featured Blog Tour, today author is TM Smith:

On the road to San Diego with TM Smith

Hi everyone and thank you to Elisa for hosting me today as part of the GRL 2015 blog tour! I thought I'd talk a little bit about my experience at GRL 2014 and what I'm looking forward to this year. GRL last year was not only my first time to attend, but it was my first CON ever. To say it was a learning experience would be an understatement. I loved getting to meet all the people I'd connected with online for the past few years and getting to put a face to a name. And let me tell you, this close knit community of LGBT authors and readers we have, it's an amazing, open, friendly and welcoming community. I felt at home from the start.
It was a little chaotic though, partly because I didn't know anyone personally yet, and partly because I was getting my toes wet in the CON waters. I didn't get to meet half the people there or attend all of the different events I wanted to participate in, but overall I had such a blast. The events were pretty spectacular I think; something new, different and fun every night. And I can't even tell you how much fun I had stalking Daniel Kane!
This year I hope to have more time with readers. I was so overwhelmed and a little star struck last year (my table was right next to Ethan Stone, I was a bit tongue tied) and I wasn't sure how anything really worked (did I mention I was a virgin) so I didn't reach out as well as I should have. I've got a few Con's under my belt now and I'm ready to mingle with fans of my books and share what's in store for their favorite characters. I think what I'm most excited about for GRL 2015 is the Dinner with an Author event. I'm putting together some unique goodie bags for the folks that get to eat with me and I'm excited to have some one on one time where I can focus on just a handful of people.
So, if you're coming to San Diego in October, I hope you'll stop by my table and say hi. Maybe even grab a book or two. I'll be releasing the next book in my latest series, The All Cocks Stories, just before GRL so I'll have those pretty paperbacks with me for sale. I'll even sign one for you!


Gay for Pay: An All Cocks story (All Cocks Stories) (Volume 1)
Series: All Cocks Stories
Paperback: 164 pages
Publisher: CreateSpace Independent Publishing Platform (June 20, 2015)
Language: English
ISBN-10: 1514601761
ISBN-13: 978-1514601761
Amazon: Gay for Pay: An All Cocks story (All Cocks Stories) (Volume 1)
Amazon Kindle: Gay for Pay: An All Cocks story (All Cocks Stories) (Volume 1)

Christopher Allan Roberts thought he had a promising future; Captain of the football team with the promise of a scholarship to play for Alabama. His high school sweetheart and best friend for as long as he could remember, Amanda, by his side, and the love and support of his family. One night, one mistake changed everything. Chris moves to New York, adrift and alone. A walk one night brings him to the flashing lights, loud music and thrumming bodies at club Berlin. A flyer in the men's room promises fame and fortune for anyone willing to go on camera and have sex, with another man. Money is money, and how hard could it be, right?

Christopher Allan Roberts becomes Kris Alen, All Cocks newest addition, a gay for pay porn star.

Lincoln Carter is honest with everyone in his life, including his family, about who he is and about his sexual preferences. Linc Larson, the openly bi-sexual gay porn star will do anything with anyone, which pretty much writes his ticket in a versatility charged industry. It's not his sexuality that interferes with his personal life; it's his inability to trust.

What Linc wants right now, more than anything, is the chance to do a scene with All Cocks newest acquisition, Kris Alen. Six foot two with Auburn hair, an exquisitely toned and inked up body, Kris Alen is sex personified. Linc doesn't know if it's the "I want the shiny new toy" aspect that calls to him, or the distant and wounded expression that haunts Kris's eyes.

Linc figures out early on that Kris is only working the gay for pay angle that All Cocks brings to his bank account. Can a bi-sexual man with trust issues break down the barriers that Kris has built around himself and help Christopher overcome the painful past he is running from.

Gay for Pay is a gay for you story about two men that will have to come to terms with the mistakes they made in their past, if they want to stick around and have a chance at a future.


Fame and Fortune, An All Cocks story, book 2 (Tentative release date, September 1st 2015)

Victor Dimir moved to America with his traditional Romanian parents when he was just a child. His Romani parents taught him their traditions and how to be a shrewd business man. But it was the attention of a classmate at school that taught a teenage Victor about his sexuality. When he came out to his parents he knew it would be difficult for them to understand, but he never expected them to disown him.

Andrew Jones grew up with a single mom and his grandmother teaching him about life, he had an absentee father at best. The only thing the man ever did for Andy that stuck was buy him a camera for his thirteenth birthday. When Andrew went off to college on a scholarship to study photo journalism, he wound up falling in love with his Romanian roommate.

They became inseparable and wound up starting their own business together; a gay porn website where people could go and watch romantic gay porn instead of the rough and tough, or wham bam thank you man crap that was flooding the internet at that time. After ten years together they are perfectly happy, they don't even realize something was missing, until they meet a broken young man that needs a family.

Matthew Carlson was homeless, jobless and broken. He'd been on his own since he was sixteen when he ran away from home after being brutally assaulted by several other young men that he thought were his friends, and then being told he brought it on himself for being gay by his parents. Matthew has done a lot of things these last few years just to get by. When he finds the flyer for All Cocks, he decides to call and see where it leads. What has he got to lose?

Matthew has deep rooted scars that aren't usually visible on the outside. But when he walks into All Cocks, both Victor and Andrew see them, they also see him. Can three men that didn't even realize they needed each other get past the stigma of society to find a place of happiness, together?


Author bio and links: A military brat born and raised at Ft. Benning Georgia; Smith is an avid reader, reviewer and writer. She now calls Texas home from her small town on the outskirts of the DFW Metroplex. Most days you can find her curled up with her kindle and a good book alongside a glass of something aged and red or a steaming cup of coffee!

At 44 years young, she's decided to enter the next phase of her life by adding the title of "author" to her list of accomplishments. Smith is a single mom of three disturbingly outspoken and decidedly different kids, one of which is Autistic. Besides her writing, Smith is passionate about Autism advocacy and LGBT rights.

Amazon: http://www.amazon.com/T.M.-Smith/e/B00D8N818E/ref=ntt_athr_dp_pel_1
ARe:http://www.allromanceebooks.com/storeSearch.html?searchBy=author&qString=T.M.+Smith
Smashwords: https://www.smashwords.com/profile/view/soccermomjtx
Website: www.ttcbooksandmore.com
Facebook Author: https://www.facebook.com/AuthorTMSmith
Facebook All Cocks series: https://www.facebook.com/AllCocksStories
Twitter - https://twitter.com/TTCBooksandmore
GoodReads:http://www.goodreads.com/author/show/6997897.T_M_Smith
Pinterest: http://www.pinterest.com/ttcbooksandmore/
Youtube:http://www.youtube.com/channel/UCJjm1BpCFi7kCt_KK_VyReA

GRL Blog Tour Appearance Schedule
6/24/2015 April Kelley Rainbow Gold Reviews
6/25/2015 Anna Zabo Love Bytes
6/25/2015 Devon Rhodes The Novel Approach
6/25/2015 Erica Pike Elisa - My Reviews & Ramblings
6/30/2015 J.A. Rock The Novel Approach
7/1/2015 Arshad Ahsanuddin Rainbow Gold Reviews
7/1/2015 Lucy Marker Elisa - My Reviews & Ramblings
7/2/2015 Kim Fielding Love Bytes
7/5/2015 Jacqueline Grey Prism Book Alliance
7/8/2015 AKM Miles Elisa - My Reviews & Ramblings
7/8/2015 Kim Fielding Rainbow Gold Reviews
7/9/2015 Lei Carol The Novel Approach
7/9/2015 Jaime Reese Love Bytes
7/12/2015 Tempeste O'Riley Prism Book Alliance
7/14/2015 Cody Kennedy The Novel Approach
7/15/2015 Devon Rhodes Rainbow Gold Reviews
7/15/2015 Hans M Hirschi Elisa - My Reviews & Ramblings
7/16/2015 Andrew Q. Gordon Love Bytes
7/19/2015 Anna Zabo Prism Book Alliance
7/20/2015 Charlie Cochet Joyfully Jay
7/22/2015 Belinda McBride Gay.Guy.Reading and Friends
7/22/2015 Devon Rhodes Elisa - My Reviews & Ramblings
7/22/2015 Lissa Kasey The Novel Approach
7/22/2015 Zathyn Priest Rainbow Gold Reviews
7/23/2015 Melanie Hansen Love Bytes
7/23/2015 Vanessa North Joyfully Jay
7/25/2015 April Kelley Gay.Guy.Reading and Friends
7/26/2015 Della Van Hise Prism Book Alliance
7/29/2015 Laura Harner Elisa - My Reviews & Ramblings
7/29/2015 Lynn Lorenz Rainbow Gold Reviews
7/29/2015 Simone Anderson Gay.Guy.Reading and Friends
7/30/2015 Katey Hawthorne The Novel Approach
7/30/2015 Tara Lain Love Bytes
8/1/2015 K.C. Wells Gay.Guy.Reading and Friends
8/2/2015 Wendy Rathbone Prism Book Alliance
8/5/2015 A C Burch Gay.Guy.Reading and Friends
8/5/2015 Clare London Elisa - My Reviews & Ramblings
8/5/2015 Olivia Black Rainbow Gold Reviews
8/6/2015 Zathyn Priest Love Bytes
8/7/2015 Tara Lain The Novel Approach
8/9/2015 Jaime Reese Prism Book Alliance
8/12/2015 Belinda McBride Elisa - My Reviews & Ramblings
8/12/2015 K-lee Klein Rainbow Gold Reviews
8/12/2015 Laura Harner The Novel Approach
8/13/2015 Jeff Adams Love Bytes
8/14/2015 Christina E. Pilz Joyfully Jay
8/15/2015 Morticia Knight Gay.Guy.Reading and Friends
8/16/2015 Laura Harner Prism Book Alliance
8/19/2015 AKM Miles Prism Book Alliance
8/19/2015 Andrew Q. Gordon Gay.Guy.Reading and Friends
8/19/2015 Christina E. PIlz The Novel Approach
8/20/2015 Pat Henshaw Love Bytes
8/23/2015 Erica Pike Prism Book Alliance
8/24/2015 Jaime Reese Joyfully Jay
8/25/2015 Rick R. Reed Joyfully Jay
8/26/2015 Christina E. PIlz Rainbow Gold Reviews
8/26/2015 Simone Anderson Prism Book Alliance
8/26/2015 TM Smith Elisa - My Reviews & Ramblings
8/27/2015 Carter Quinn Love Bytes
8/28/2015 AC Katt The Novel Approach
8/29/2015 J.A. Rock Gay.Guy.Reading and Friends
8/29/2015 Laura Harner Rainbow Gold Reviews
8/30/2015 Posy Roberts Prism Book Alliance
8/31/2015 Marie Sexton The Novel Approach
9/2/2015 AKM Miles Gay.Guy.Reading and Friends
9/2/2015 J.R. Barten Rainbow Gold Reviews
9/2/2015 Jeff Erno Elisa - My Reviews & Ramblings
9/2/2015 Vanessa North Prism Book Alliance
9/3/2015 Erica Pike Love Bytes
9/4/2015 Morticia Knight The Novel Approach
9/5/2015 Jeff Adams Joyfully Jay
9/6/2015 A C Burch Prism Book Alliance
9/8/2015 Kim Fielding Joyfully Jay
9/9/2015 Charlie Cochet Elisa - My Reviews & Ramblings
9/9/2015 Erica Pike Rainbow Gold Reviews
9/9/2015 Lucy Marker Prism Book Alliance
9/9/2015 Silvia Violet The Novel Approach
9/10/2015 Lane Hayes Love Bytes
9/12/2015 Kaje Harper Gay.Guy.Reading and Friends
9/12/2015 RJ Scott Love Bytes
9/13/2015 Sue Brown Prism Book Alliance
9/16/2015 Anna Zabo Joyfully Jay
9/16/2015 Jordan L. Hawk Prism Book Alliance
9/16/2015 Olivia Black Gay.Guy.Reading and Friends
9/16/2015 Tara Lain Elisa - My Reviews & Ramblings
9/16/2015 Z. Allora Rainbow Gold Reviews
9/17/2015 Morticia Knight Love Bytes
9/18/2015 Nico Jaye The Novel Approach
9/19/2015 Tempeste O'Riley Love Bytes
9/20/2015 Carter Quinn Prism Book Alliance
9/23/2015 Chris Cox Rainbow Gold Reviews
9/23/2015 Jaime Samms Elisa - My Reviews & Ramblings
9/23/2015 Pat Henshaw The Novel Approach
9/23/2015 Shira Anthony Prism Book Alliance
9/24/2015 Laura Harner Love Bytes
9/26/2015 W.S. Long Gay.Guy.Reading and Friends
9/26/2015 Wendy Rathbone Love Bytes
9/27/2015 Nic Starr Prism Book Alliance
9/30/2015 Andrew Q. Gordon Prism Book Alliance
9/30/2015 Katey Hawthorne Joyfully Jay
9/30/2015 KC Burn The Novel Approach
9/30/2015 Lei Carol Rainbow Gold Reviews
9/30/2015 Melanie Hansen Elisa - My Reviews & Ramblings
9/30/2015 TM Smith Gay.Guy.Reading and Friends
10/1/2015 K-lee Klein Love Bytes
10/2/2015 Jaime Reese The Novel Approach
10/3/2015 RJ Scott Love Bytes
10/5/2015 Melanie Hansen Joyfully Jay
10/6/2015 Rick R. Reed The Novel Approach
10/7/2015 Hans M Hirschi Rainbow Gold Reviews
10/7/2015 Lane Hayes Elisa - My Reviews & Ramblings
10/7/2015 Posy Roberts Gay.Guy.Reading and Friends
10/8/2015 Jacqueline Grey Love Bytes
10/10/2015 Aisling Mancy (Cody Kennedy's adult pseud) Gay.Guy.Reading and Friends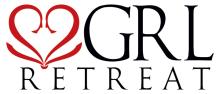 This journal is friends only. This entry was originally posted at http://reviews-and-ramblings.dreamwidth.org/4685049.html. If you are not friends on this journal, Please comment there using OpenID.