Starting from June 1, 2015, I will daily feature authors attending the three conventions I will join, Euro Pride in Munich (July), UK Meet in Bristol (September) and GRL in San Diego (October).


For the GRL in San Diego, October 15-18, 2015, today author is T.J. Klune: When TJ Klune was eight, he picked up a pen and paper and began to write his first story (which turned out to be his own sweeping epic version of the video game Super Metroid—he didn't think the game ended very well and wanted to offer his own take on it. He never heard back from the video game company, much to his chagrin). Now, two decades later, the cast of characters in his head have only gotten louder, wondering why he has to go to work as a claims examiner for an insurance company during the day when he could just stay home and write.

He lives with a neurotic cat in the middle of the Sonoran Desert. It's hot there, but he doesn't mind. He dreams about one day standing at Stonehenge, just so he can say he did.

Further Readings:

The Lightning-Struck Heart by TJ Klune
Paperback: 400 pages
Publisher: Dreamspinner Press (July 20, 2015)
Language: English
ISBN-10: 163476367X
ISBN-13: 978-1634763677
Amazon: The Lightning-Struck Heart
Amazon Kindle: The Lightning-Struck Heart

Once upon a time, in an alleyway in the slums of the City Of Lockes, a young and somewhat lonely boy named Sam Haversford turns a group of teenage douchebags into stone completely by accident.

Of course, this catches the attention of a higher power, and Sam's pulled from the only world he knows to become an apprentice to the King's Wizard, Morgan of Shadows.

When Sam's fourteen, he enters the Dark Woods and returns with Gary, the hornless gay unicorn, and a half-giant named Tiggy, earning the moniker Sam of Wilds.

At fifteen, Sam learns what love truly is when a new knight arrives at the castle―Knight Ryan Foxheart, the dreamiest dream to have ever been dreamed.

Naturally, it all goes to hell when Ryan dates the reprehensible Prince Justin, Sam can't control his magic, a sexually aggressive dragon kidnaps the prince, and the King sends them on an epic quest to save Ryan's boyfriend, all while Sam falls more in love with someone he can never have.

Or so he thinks.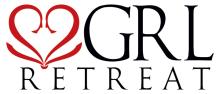 This journal is friends only. This entry was originally posted at http://reviews-and-ramblings.dreamwidth.org/4686416.html. If you are not friends on this journal, Please comment there using OpenID.