Starting from June 1, 2015, I will daily feature authors attending the three conventions I will join, Euro Pride in Munich (July), UK Meet in Bristol (September) and GRL in San Diego (October).


For the GRL in San Diego, October 15-18, 2015, today author is Alexa Land: "I write and independently publish M/M love stories. My best-selling Firsts and Forever series includes: Way Off Plan, All In, In Pieces, Gathering Storm, Salvation, Skye Blue, Against the Wall and Belonging. Coming Home will be released in later summer, 2015.

I've also published Feral, a paranormal M/M romance, and The Tinder Chronicles, a paranormal trilogy."

Further Readings:

Coming Home by Alexa Land
Paperback: 432 pages
Publisher: CreateSpace Independent Publishing Platform (July 17, 2015)
Language: English
ISBN-10: 1515191826
ISBN-13: 978-1515191827
Amazon: Coming Home
Amazon Kindle: Coming Home

For twenty-six-year-old rent boy Chance Matthews, surviving day-to-day in San Francisco is difficult enough. Then an ill-fated road trip to Wyoming to search for his biological father throws his life into a tailspin. When a string of catastrophes leaves him stranded and desperate, help comes from the last person he'd expect. His knight in shining armor is everything he could want and then some, but Chance is sure a man like that would never want someone like him. That's the stuff of fairy tales, and he stopped believing in those a long time ago. Coming Home is the ninth book in Alexa Land's best-selling Firsts and Forever series, but each book can stand alone, so jump in anywhere.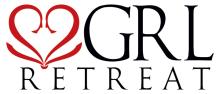 This journal is friends only. This entry was originally posted at http://reviews-and-ramblings.dreamwidth.org/4688012.html. If you are not friends on this journal, Please comment there using OpenID.