Starting from June 1, 2015, I will daily feature authors attending the three conventions I will join, Euro Pride in Munich (July), UK Meet in Bristol (September) and GRL in San Diego (October).


For the GRL in San Diego, October 15-18, 2015, today author is Amy Lane: Amy Lane has two kids in college, two gradeschoolers in soccer, two cats, and two Chi-who-whats at large. She lives in a crumbling crapmansion with most of the children and a bemused spouse. She also has too damned much yarn, a penchant for action adventure movies, and a need to know that somewhere in all the pain is a story of Wuv, Twu Wuv, which she continues to believe in to this day! She writes fantasy, urban fantasy, and m/m romance--and if you accidentally make eye contact, she'll bore you to tears with why those three genres go together. She'll also tell you that sacrifices, large and small, are worth the urge to write.

Further Readings:

Bitter Taffy (Candy Man) by Amy Lane
Paperback: 314 pages
Publisher: Dreamspinner Press (July 29, 2015)
Language: English
ISBN-10: 1634762878
ISBN-13: 978-1634762878
Amazon: Bitter Taffy (Candy Man)
Amazon Kindle: Bitter Taffy (Candy Man)

Rico Gonzalves-Macias didn't expect to fall in love during his internship in New York―and he didn't expect the boss's son to out them both and get him fired either. When he returns to Sacramento stunned and heartbroken, he finds his cousin, Adam, and Adam's boyfriend, Finn, haven't just been house-sitting―they've made his once sterile apartment into a home.

When Adam gets him a job interview with the adorable, magnetic, practically perfect Derek Huston, Rico feels especially out of his depth. Derek makes it no secret that he wants Rico, but Rico is just starting to figure out that he's a beginner at the really important stuff and doesn't want to jump into anything with both feet.

Derek is a both-feet kind of guy. But he's also made mistakes of his own and doesn't want to pressure Rico into anything. Together they work to find a compromise between instant attraction and long-lasting love, and while they're working, Rico gets a primer in why family isn't always a bad idea. He needs to believe Derek can be his family before Derek's formidable patience runs out―because even a practically perfect boyfriend is capable of being hurt.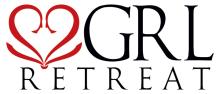 This journal is friends only. This entry was originally posted at http://reviews-and-ramblings.dreamwidth.org/4691745.html. If you are not friends on this journal, Please comment there using OpenID.