Starting from June 1, 2015, I will daily feature authors attending the three conventions I will join, Euro Pride in Munich (July), UK Meet in Bristol (September) and GRL in San Diego (October). Moreover I'm taking part at the 2015 GRL Featured Blog Tour as Featured Blogger.


For the 2015 Featured Blog Tour, today author is Jeff Erno: As is the case every year around this time, I'm beginning to count down the days until mid-October when I'll again meet with authors, writers, and friends of gay romance literature at the GRL Conference. This year I'm particularly excited because I had to cancel my plans to attend last year due to an unforeseen family emergency. Also, I've wanted to visit the West Coast of the United States all my life, and this will be my very first opportunity.
I'd be lying if I didn't admit that my anticipation wasn't accompanied by feelings of anxiety, mainly because I don't usually handle crowds well. My first conference in New Orleans proved so rewarding, though, that I've been eager to bite the bullet each year since and plow through my trepidation to face my phobia head-on. And this year I've gone out on a limb a bit by signing up as a featured author, which means I'll be doing an author reading.
For those who might not yet know who I am or who might be unfamiliar with my work, I currently have a rather eclectic back list of about forty published works, mostly novels, that spans several literary sub-genres. I started writing amateur erotic stories in the late nineties and posted them on a free website. Though these stories weren't exactly fan fiction, some similarities exist between my experience and that of other authors who started out in the fan fic community. Two of the serial stories I posted to this amateur site eventually became full-length published novels. I released the first of these stories, Dumb Jock, back in 2009 as a self-published title. Later, the story was picked up by Dreamspinner Press and became book one of a six-book series.
Since then, I've authored several young adult stories, a variety of m/m contemporary romances, a few paranormal, a sci-fi romance, a crime-detective series, a vampire series, some gay fiction stories, and some BDSM. Most recently, Wayward Ink Publishing released the first book of a series I've titled Working Class which features an ensemble cast of working-class characters within a retail setting. Book one, Speedy Rewards, is set within the environment of a retail convenience store. Upcoming stories will feature supermarket employees and fast food workers.
And releasing this October, right around the time the GRL Conference convenes, is a brand new, just-completed story called Baggage. Baggage features the main character Chandler, who at 38 years old finds himself single. His brother Raymond, who suffers numerous health problems, lives with him, and Chandler struggles with his own array of psychological issues. Mired in grief from the multiple deaths of close family members, he recedes into himself, wrought with anxiety and obsessive-compulsive tendencies. When early one morning he encounters his neighbor, 25 year old Marcus, Chandler's life is flipped on end. Nothing about a relationship with this young man makes sense. For one thing, he's...well... YOUNG. He's also biracial and has all kinds of tattooed muscles! The streetwise Marcus introduces Chandler to an entirely different lifestyle, pulling the would-be hermit from his shell, albeit kicking and screaming. But how long can such a relationship last, and what about Raymond? Chandler fears that a guy like Marcus, seemingly perfect in every way, won't be able to truly accept Chandler with all his baggage. Then an unexpected bombshell detonates and Chandler learns some unsavory details about Marcus, who he really is, and what he's done in the past. Finally, it's Chandler who must decide if he can accept Marcus's baggage.
I'm confident this year's conference will be every bit as exciting and rewarding as I anticipate it to be. It will be awesome to see so many of the authors, readers, and publishers I've grown to love over the years. And I'll be thrilled to meet some new people.




My Back List:

Dreamspinner Press
Dumb Jock
Another Dumb Jock
Appearances Matter (Dumb Jock 3)
Dumb Jock, The Musical
Two Dumb Jocks
My Dumb Jock
Trust Me
Choosing America's Next Superstar
The Left-Hand Path
We Danced
Secrets
Glitter
Teacher's Pet

Harmony Ink Press
Bullied
You Belong With Me

Ai Press
Forever Young
Forever Fearless
Owned by TJ
Final Destiny

Wayward Ink Publishing
Speedy Rewards
Baggage
Bad Boys (coming soon)

Fanny/Camel Press
Puppy Love
Puppy Love 2, Building a Family
Puppy Love 3, Awakening
Second Chances

Self-Published
Losers
Chasing My Dream
Ryan
Gift Exchange

Extasy Books
The Landlord
Twinsational
Cocktales
Business Strip

Free Stories
Invisible
With This Ring
Blaze of Glory
Matter of Trust

Foreign Language:
Italian: Un Lento
Spanish: Perdedores, Cuestion de Confianza, Nuestro Baile, Eternamente Joven, Eternamente Audaz

Audio Books:
Dumb Jock, We Danced


Speedy Rewards (Working Class Series Book 1) by Jeff Erno
Publisher: Wayward Ink Publishing (June 5, 2015)
Amazon Kindle: Speedy Rewards (Working Class Series Book 1)

Phil Mitchell pours his heart and soul into his job as manager of Speedy Mart, a local convenience store. He loves his work and he loves his fellow employees, but when it comes to his personal life, Phil is lonely and depressed and still pining for his long-departed ex.

He embarks upon the week from hell where anything that can go wrong does. It begins with a truck crashing into his outdoor sign and only goes downhill from there.

Add an asshole homophobic boss hell bent on seeing him fired and Phil realizes he needs to put into place a plan to save himself and his job.

First step in his plan… do something about his love life.

Meanwhile, Ezra, one of Phil's team members, is dealing with his own roller coaster ride of a week.

As is Brandon, the local cop…

And Mark, the homophobic boss…

Perhaps, with a little… luck, the next week will be better.

About the Author: Jeff Erno currently lives in southern Michigan. He holds a bachelor's degree in business management and human resources. Jeff began writing stories in the late 1990's and initially posted them to a free online amateur website. The positive feedback he received from readers encouraged him to continue, and this eventually led to the publication of his first novel, Dumb Jock. Erno has subsequently published several other novels.

His greatest passion in life is writing, and he hopes to be able to continue sharing his work with readers worldwide.

GRL Blog Tour Appearance Schedule
6/24/2015 April Kelley Rainbow Gold Reviews
6/25/2015 Anna Zabo Love Bytes
6/25/2015 Devon Rhodes The Novel Approach
6/25/2015 Erica Pike Elisa - My Reviews & Ramblings
6/30/2015 J.A. Rock The Novel Approach
7/1/2015 Arshad Ahsanuddin Rainbow Gold Reviews
7/1/2015 Lucy Marker Elisa - My Reviews & Ramblings
7/2/2015 Kim Fielding Love Bytes
7/5/2015 Jacqueline Grey Prism Book Alliance
7/8/2015 AKM Miles Elisa - My Reviews & Ramblings
7/8/2015 Kim Fielding Rainbow Gold Reviews
7/9/2015 Lei Carol The Novel Approach
7/9/2015 Jaime Reese Love Bytes
7/12/2015 Tempeste O'Riley Prism Book Alliance
7/14/2015 Cody Kennedy The Novel Approach
7/15/2015 Devon Rhodes Rainbow Gold Reviews
7/15/2015 Hans M Hirschi Elisa - My Reviews & Ramblings
7/16/2015 Andrew Q. Gordon Love Bytes
7/19/2015 Anna Zabo Prism Book Alliance
7/20/2015 Charlie Cochet Joyfully Jay
7/22/2015 Belinda McBride Gay.Guy.Reading and Friends
7/22/2015 Devon Rhodes Elisa - My Reviews & Ramblings
7/22/2015 Lissa Kasey The Novel Approach
7/22/2015 Zathyn Priest Rainbow Gold Reviews
7/23/2015 Melanie Hansen Love Bytes
7/23/2015 Vanessa North Joyfully Jay
7/25/2015 April Kelley Gay.Guy.Reading and Friends
7/26/2015 Della Van Hise Prism Book Alliance
7/29/2015 Laura Harner Elisa - My Reviews & Ramblings
7/29/2015 Lynn Lorenz Rainbow Gold Reviews
7/29/2015 Simone Anderson Gay.Guy.Reading and Friends
7/30/2015 Katey Hawthorne The Novel Approach
7/30/2015 Tara Lain Love Bytes
8/1/2015 K.C. Wells Gay.Guy.Reading and Friends
8/2/2015 Wendy Rathbone Prism Book Alliance
8/5/2015 A C Burch Gay.Guy.Reading and Friends
8/5/2015 Clare London Elisa - My Reviews & Ramblings
8/5/2015 Olivia Black Rainbow Gold Reviews
8/6/2015 Zathyn Priest Love Bytes
8/7/2015 Tara Lain The Novel Approach
8/9/2015 Jaime Reese Prism Book Alliance
8/12/2015 Belinda McBride Elisa - My Reviews & Ramblings
8/12/2015 K-lee Klein Rainbow Gold Reviews
8/12/2015 Laura Harner The Novel Approach
8/13/2015 Jeff Adams Love Bytes
8/14/2015 Christina E. Pilz Joyfully Jay
8/15/2015 Morticia Knight Gay.Guy.Reading and Friends
8/16/2015 Laura Harner Prism Book Alliance
8/19/2015 AKM Miles Prism Book Alliance
8/19/2015 Andrew Q. Gordon Gay.Guy.Reading and Friends
8/19/2015 Christina E. PIlz The Novel Approach
8/20/2015 Pat Henshaw Love Bytes
8/23/2015 Erica Pike Prism Book Alliance
8/24/2015 Jaime Reese Joyfully Jay
8/25/2015 Rick R. Reed Joyfully Jay
8/26/2015 Christina E. PIlz Rainbow Gold Reviews
8/26/2015 Simone Anderson Prism Book Alliance
8/26/2015 TM Smith Elisa - My Reviews & Ramblings
8/27/2015 Carter Quinn Love Bytes
8/28/2015 AC Katt The Novel Approach
8/29/2015 J.A. Rock Gay.Guy.Reading and Friends
8/29/2015 Laura Harner Rainbow Gold Reviews
8/30/2015 Posy Roberts Prism Book Alliance
8/31/2015 Marie Sexton The Novel Approach
9/2/2015 AKM Miles Gay.Guy.Reading and Friends
9/2/2015 J.R. Barten Rainbow Gold Reviews
9/2/2015 Jeff Erno Elisa - My Reviews & Ramblings
9/2/2015 Vanessa North Prism Book Alliance
9/3/2015 Erica Pike Love Bytes
9/4/2015 Morticia Knight The Novel Approach
9/5/2015 Jeff Adams Joyfully Jay
9/6/2015 A C Burch Prism Book Alliance
9/8/2015 Kim Fielding Joyfully Jay
9/9/2015 Charlie Cochet Elisa - My Reviews & Ramblings
9/9/2015 Erica Pike Rainbow Gold Reviews
9/9/2015 Lucy Marker Prism Book Alliance
9/9/2015 Silvia Violet The Novel Approach
9/10/2015 Lane Hayes Love Bytes
9/12/2015 Kaje Harper Gay.Guy.Reading and Friends
9/12/2015 RJ Scott Love Bytes
9/13/2015 Sue Brown Prism Book Alliance
9/16/2015 Anna Zabo Joyfully Jay
9/16/2015 Jordan L. Hawk Prism Book Alliance
9/16/2015 Olivia Black Gay.Guy.Reading and Friends
9/16/2015 Tara Lain Elisa - My Reviews & Ramblings
9/16/2015 Z. Allora Rainbow Gold Reviews
9/17/2015 Morticia Knight Love Bytes
9/18/2015 Nico Jaye The Novel Approach
9/19/2015 Tempeste O'Riley Love Bytes
9/20/2015 Carter Quinn Prism Book Alliance
9/23/2015 Chris Cox Rainbow Gold Reviews
9/23/2015 Jaime Samms Elisa - My Reviews & Ramblings
9/23/2015 Pat Henshaw The Novel Approach
9/23/2015 Shira Anthony Prism Book Alliance
9/24/2015 Laura Harner Love Bytes
9/26/2015 W.S. Long Gay.Guy.Reading and Friends
9/26/2015 Wendy Rathbone Love Bytes
9/27/2015 Nic Starr Prism Book Alliance
9/30/2015 Andrew Q. Gordon Prism Book Alliance
9/30/2015 Katey Hawthorne Joyfully Jay
9/30/2015 KC Burn The Novel Approach
9/30/2015 Lei Carol Rainbow Gold Reviews
9/30/2015 Melanie Hansen Elisa - My Reviews & Ramblings
9/30/2015 TM Smith Gay.Guy.Reading and Friends
10/1/2015 K-lee Klein Love Bytes
10/2/2015 Jaime Reese The Novel Approach
10/3/2015 RJ Scott Love Bytes
10/5/2015 Melanie Hansen Joyfully Jay
10/6/2015 Rick R. Reed The Novel Approach
10/7/2015 Hans M Hirschi Rainbow Gold Reviews
10/7/2015 Lane Hayes Elisa - My Reviews & Ramblings
10/7/2015 Posy Roberts Gay.Guy.Reading and Friends
10/8/2015 Jacqueline Grey Love Bytes
10/10/2015 Aisling Mancy (Cody Kennedy's adult pseud) Gay.Guy.Reading and Friends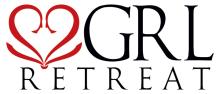 This journal is friends only. This entry was originally posted at http://reviews-and-ramblings.dreamwidth.org/4692793.html. If you are not friends on this journal, Please comment there using OpenID.