Starting from June 1, 2015, I will daily feature authors attending the three conventions I will join, Euro Pride in Munich (July), UK Meet in Bristol (September) and GRL in San Diego (October).


For the GRL in San Diego, October 15-18, 2015, today author is Carol Lynne: An avid reader for years, one day Carol Lynne decided to write her own brand of erotic romance. Carol juggles between being a full-time mother and a full-time writer. These days, you can usually find Carol either cleaning jelly out of the carpet or nestled in her favourite chair writing steamy love scenes.

Further Readings:

It's a Good Life (Good-Time Boys Book 5) by Carol Lynne
Publisher: Pride Publishing (July 27, 2015)
Amazon Kindle: It's a Good Life (Good-Time Boys Book 5)

Twin Temptations by Carol Lynne

Book five in the Good-Time Boys series

Although Sonny Good still suffers repercussions from a gunshot wound to his head, he refuses to let them interfere with his life. He does his best to hide what he can from his partner, Garron, in an attempt to gain more independence. When a car accident forces Sonny's newest health concern to the foreground, he begins to slide back into the pit of despair he's worked so hard to crawl out of. What use will he be to his family and friends if he can't lead a normal life?

When a seizure leaves Sonny in need of emergency care, a CT Scan reveals the cause of his continued blackouts. Faced with a risky surgery, Sonny begins to wonder if his loved ones would've been better off if he'd died the day of the shooting.

Faced with the prospect of losing the man he loves, Garron is determined to show Sonny what he has to live for.


The Good-Time Boys series

The Good boys—Sonny, Rawley, Ranger and Ryker—were hell-raisers growing up, but they eventually settled into adulthood…sort of.

When tragedy strikes, the brothers come together to take care of one of their own. In the process of rediscovering the bonds of brotherhood, the Good boys learn to accept what makes each of them unique.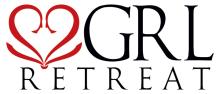 This journal is friends only. This entry was originally posted at http://reviews-and-ramblings.dreamwidth.org/4694134.html. If you are not friends on this journal, Please comment there using OpenID.