Starting from June 1, 2015, I will daily feature authors attending the three conventions I will join, Euro Pride in Munich (July), UK Meet in Bristol (September) and GRL in San Diego (October).


For the GRL in San Diego, October 15-18, 2015, today author is S.A. McAuley: "I sleep little, read a lot. Happiest in a foreign country. Twitchy when not mentally in motion. My name is Sam, not Sammy, definitely not Samantha. I'm a pretty dark/cynical/jaded person, but I hide that darkness well behind my obsession(s) for shiny objects. I'm the macabre wrapped in irresistible bubble wrap and a glittery pink bow, I suppose."

Further Readings:

Damaged Package by S.A. McAuley
Paperback: 284 pages
Publisher: CreateSpace Independent Publishing Platform (July 31, 2014)
Language: English
ISBN-10: 1499713541
ISBN-13: 978-1499713541
Amazon: Damaged Package
Amazon Kindle: Damaged Package

Forced into early retirement from his career as a SWAT officer for the city of Detroit, James Deacon knew that when he failed it would be a fall of epic proportions. He's been living life by the tips of his fingers for over twenty years, and his new gig organizing a group of misfit military types into a functioning team—including his reluctant ex-fiancée—won't return him to stable ground anytime soon. Trevor Barrow has been on the move for the last seven years—hitting the road when relationships became too real or too much work. He's home now, working in the hazardous world of bike messengers in the Motor City, and the only one of his eight siblings who knows he's returned is his sister Cat. It's not as if reconnecting with them matters anyway, because it's likely he'll be gone again soon. Both men are lugging some heavy baggage, but when they chance upon each other in a dive bar it's hard to deny their flaws are more like symbiotic quirks. Trevor's backpedaling instincts and Deacon's dance-dance party past may just be intersecting at a time when things are about to get explosive in Detroit.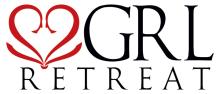 This journal is friends only. This entry was originally posted at http://reviews-and-ramblings.dreamwidth.org/4695461.html. If you are not friends on this journal, Please comment there using OpenID.