Starting from June 1, 2015, I will daily feature authors attending the three conventions I will join, Euro Pride in Munich (July), UK Meet in Bristol (September) and GRL in San Diego (October).


For the GRL in San Diego, October 15-18, 2015, today author is A.R. Moler: A.R. Moler is a chemistry professor at a community college, a homeschooling mom and an avid science fiction fan. She is a devotee of first hand research for her writing whenever possible and to this end has - learned to fire a handgun, been rappelling, ridden with both EMS and the police, flown a helicopter, bought a motorcycle and learned to ride it. She has traveled to nearly all the places where her stories are set and taken hundreds of photos for documentation. She has been writing since her high school years, but only recently has become published. Her fiction can be be found at Torquere Press, Cobblestone Press, JMS books and MLR.

Further Readings:

The LD50 of Memories (Division P) by A.R. Moler
Publisher: Torquere Press LLC (June 10, 2015)
Amazon Kindle: The LD50 of Memories (Division P)

Navy Pilot Cameron Bradshaw and orthopedic surgeon Mason Flynn are fast working towards solidifying their new family. But life is full of bumps and bruises-- from a sudden lack of diapers for their daughter to Mason's bigoted father passing away. Cam is having scary psychic shock episodes too. After a terrible experience doing a Division P body-finding job, Cam's shields crash hard and he suffers life threatening physical side effects. The solution complicates their lives further. Still, between Jane, their new nanny, and the men reconnecting with an adult sibling apiece, they can see their new family forming around them. Maybe it's time to make it all official?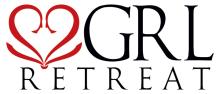 This journal is friends only. This entry was originally posted at http://reviews-and-ramblings.dreamwidth.org/4697223.html. If you are not friends on this journal, Please comment there using OpenID.