Starting from June 1, 2015, I will daily feature authors attending the three conventions I will join, Euro Pride in Munich (July), UK Meet in Bristol (September) and GRL in San Diego (October).


For the GRL in San Diego, October 15-18, 2015, today author is Jet Mykles: As far back as junior high, Jet used to write sex stories for friends involving their favorite pop icons of the time. To this day, she hasn't stopped writing sex, although her knowledge on the subject has vastly improved.

An ardent fan of fantasy and science fiction sagas, Jet prefers to live in a world of imagination where dragons are real, elves are commonplace, vampires are just people with special diets and shape-shifters live next door. In her own mind, she's the spunky heroine who gets the best of everyone and always attracts the lean, muscular lads. She aids this fantasy with visuals created through her other obsession: 3D graphic art. In this area, as in writing, Jet's self-taught and thoroughly entranced, and now regularly uses this art to illustrate her stories or her stories to expand upon her art. Only recently, through the wonders of the digital age, has Jet, a self-proclaimed hermit, been able to really share this work with others.

In real life, Jet lives in southern California with her life partner, his daughter and father and too many cats. She has a bachelor's degree in acting, but her loathing of auditions has kept her out of the limelight. So she turned to computers and currently works in product management for a software company, because even in real life, she can't help but want to create something out of nothing.

Further Readings:

Noble (Indigo Knights Book 4) by Jet Mykles
Publisher: Loose Id LLC (September 16, 2014)
Amazon Kindle: Noble (Indigo Knights Book 4)

Donny "Foxy" Foxley is hot. Noble knows it. All those screaming teen girls know it. And so does the production company with their millions staked on the teen idol's dreamy good looks.

So when the supposedly straight movie star comes onto him, Noble is floored. Never one to ignore the allure of a pretty young man, Noble can't resist and doesn't even try. Why should he? Even if it has to be a secret, he'd be crazy to pass up a night of sexytimes with the one man everyone wants.

But one night turns into two, then blossoms into a friendship with the potential for so much more. If that's what Noble was after, which he's not. But Foxy gets under Noble's skin until he cares way too much. Because there can never be anything but sex between them. To the world, Foxy is straight and Noble is anything but.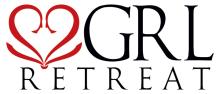 This journal is friends only. This entry was originally posted at http://reviews-and-ramblings.dreamwidth.org/4699303.html. If you are not friends on this journal, Please comment there using OpenID.