Starting from June 1, 2015, I will daily feature authors attending the three conventions I will join, Euro Pride in Munich (July), UK Meet in Bristol (September) and GRL in San Diego (October).


For the GRL in San Diego, October 15-18, 2015, today author is Cherie Noel: Butcher, baker, candlestick maker…ummm, eww, every chance I get, and I surely would if these damn characters would ever shut up. Born in West Palm Beach, Florida and raised…er, is all over the damn place a sufficiently descriptive term? No? Then how about this? Tinker, tailor, Indian chief…Ooooh, especially when smexy men are involved (!), only under duress, and did the cheek-bones give it away?
Seriously? I've lived in Washington D.C., Virginia, Upper Michigan, Texas, New York, California, and Alabama in the United States; Hessen in Germany, London in England, Masirah Island in Oman and…sometimes it was in a house, sometimes in a tent, and sometimes anyplace I could find to lay my head.
I've been in love with words since before I drew breath, and I don't see that ever changing. I write stories. Sometimes I write music with them, sometimes they're poems, and lately, to my great delight, M/M erotic romance. Yum. Smexy man to the second…or third power…now that's the kinda math I can get behind!!
The hair curls or frizzes as it will, the eyes are green and tend to look in two different directions—no, really—and the rest is subject to change. You know the guy who didn't know if he was a butterfly dreaming he was a man or a man dreaming he was a butterfly? Yeah, that's me, but substitute drag queen for butterfly and wacky, wild ex-Army chick for man.

Further Readings:

Sam & Patric (Storming Love Series Flood Book 6) by Cherie Noel
Publisher: MLR Press (May 10, 2015)
Amazon Kindle: Sam & Patric (Storming Love Series Flood Book 6)

Patric Carselowey stole Samuel Touchet-Smith's heart six years ago in an incendiary act of passion. Then he disappeared, joining the Army without a word. When he returned, treating Sam like stranger, he broke Sam's heart. Now Sam's meddling Maman and sister have booked him a hiking tour with Patric as the guide. Caught in the unexpected storm, will Sam's wounded heart be healed during their race to safety or crushed once and for all by lingering misunderstandings and lost memories?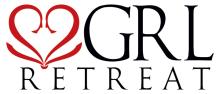 This journal is friends only. This entry was originally posted at http://reviews-and-ramblings.dreamwidth.org/4701100.html. If you are not friends on this journal, Please comment there using OpenID.