Starting from June 1, 2015, I will daily feature authors attending the three conventions I will join, Euro Pride in Munich (July), UK Meet in Bristol (September) and GRL in San Diego (October). Moreover I'm taking part at the 2015 GRL Featured Blog Tour as Featured Blogger.


For the 2015 Featured Blog Tour, today author is Charlie Cochet: Hello all! Thank you so much for joining me today! A huge thank you to Elisa for hosting me as part of the GRL Blog Tour. This will be my fourth GRL experience and my second as a Featured Author. Going to GRL always requires a huge amount of preparation for me. I have a special GRL To-Do list that includes everything from wardrobe changes to swag preparation.
As a full-time writer, my at home wardrobe is very casual, so conferences are always exciting for me because I get to wear all the fun stuff I don't get to wear while sitting behind my PC at home. So a few weeks before GRL when the full schedule is up, I print it out and I prepare my wardrobe changes. I set out everything I'm going to wear from my shoes to the color of my rose. Many of you are probably already familiar with my hair roses. I never leave home without them. So I arrange all my outfits and there are usually about two wardrobe changes in a day. Then there's my costume for the costume party.
Aside the wardrobe prep, there's the swag prep. That starts a few months before. Every year I have different pieces of swag. For many authors, this is one of the toughest parts to figure out. No one wants to have swag that will just get tossed away. Swag can get ridiculously expensive, so it's a tough decision to make. I approach swag the way I do movie merchandise. I love movies, and when there's a movie franchise I love, I love having little items from that movie, but items that I'll end up using. For example, the lightsaber chopsticks Dex and Sloane have weren't written into the book just because Dex is crazy about Star Wars. I actually own those chopsticks and they are so amazing. Whether it's an Avengers or Captain America messenger bag, to a Sherlock or Agent Carter T-shirt, I love that kind of thing. So for my book swag, I look at it the same way.
When it comes time to coming up with swag, I look at my books and I try to think of fun "merchandise" that fit the books. Something a reader who enjoys the series would want to take home. With the THIRDS swag isn't too difficult to come up with, but it is challenging to get the items I want and the quantities. I also have to consider the fact I need to ship these items. This year I have some cute and fun swag. I've got black shopper/tote bags with the Destructive Delta logo on them, THIRDS buttons, scented gummy bear highlighters, bracelets with charms, and character trading cards. A few of these items have limited amounts and not all will be on the swag table. The characters cards I'll have with my at author events like the author lounge and signing for readers who'd like them, as well as some of the THIRDS Nerds buttons. New this year as well is a character art card with the whole team.
I'm so excited to be attending yet another GRL and can't wait to meet up with everyone, old friends and new. If you're attending and you'd like to say hi, don't be shy. I love talking to folks!


Against the Grain (THIRDS Book 5) by Charlie Cochet
Paperback: 220 pages
Publisher: Dreamspinner Press (August 3, 2015)
Language: English
ISBN-10: 1634763742
ISBN-13: 978-1634763745
Amazon: Against the Grain (THIRDS Book 5)
Amazon Kindle: Against the Grain (THIRDS Book 5)

Sequel to Rise & Fall

THIRDS: Book Five

As the fiercest Defense Agent at the THIRDS, Destructive Delta's Ash Keeler is foul-mouthed and foul-tempered. But his hard-lined approach always yields results, evident by his recent infiltration of the Coalition. Thanks to Ash's skills and the help of his team, they finally put an end to the murdering extremist group for good, though not before Ash takes a bullet to save teammate Cael Maddock. As a result, Ash's secrets start to surface, and he can no longer ignore what's in his heart.

Cael Maddock is no stranger to heartache. As a Recon Agent for Destructive Delta, he has successfully maneuvered through the urban jungle that is New York City, picking up his own scars along the way. Yet nothing he's ever faced has been more of a challenge than the heart of Ash Keeler, his supposedly straight teammate. Being in love isn't the only danger he and Ash face as wounds reopen and new secrets emerge, forcing them to question old loyalties.


ABOUT THE AUTHOR: Charlie Cochet is an author by day and artist by night. Always quick to succumb to the whispers of her wayward muse, no star is out of reach when following her passion. From adventurous agents and sexy shifters, to society gentlemen and hardboiled detectives, there's bound to be plenty of mischief for her heroes to find themselves in, and plenty of romance, too!
Currently residing in Central Florida, Charlie is at the beck and call of a rascally Doxiepoo bent on world domination. When she isn't writing, she can usually be found reading, drawing, or watching movies. She runs on coffee, thrives on music, and loves to hear from readers.

Website: http://www.charliecochet.com
THIRDS HQ: http://thirdshq.com
Email: charlie@charliecochet.com
Facebook: http://www.facebook.com/charliecochet
Tumblr: http://charliecochet.tumblr.com
Pinterest: http://pinterest.com/charliecochet
Twitter: @charliecochet | http://www.twitter.com/charliecochet
Newsletter: http://www.charliecochet.com/newsletter



(

GRL Blog Tour Appearance ScheduleCollapse

)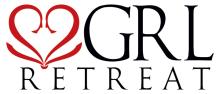 This journal is friends only. This entry was originally posted at http://reviews-and-ramblings.dreamwidth.org/4704151.html. If you are not friends on this journal, Please comment there using OpenID.