Starting from June 1, 2015, I will daily feature authors attending the three conventions I will join, Euro Pride in Munich (July), UK Meet in Bristol (September) and GRL in San Diego (October).


For the GRL in San Diego, October 15-18, 2015, today author is M.J. O'Shea: M.J. O'Shea has been writing romance since algebra class in sixth grade (when most of her stories starred her and Leonardo DiCaprio). When she's not writing, she loves listening to nearly all types of music, painting, reading great authors, and on those elusive sunny days in the Pacific Northwest, she loves driving on the freeway with her windows rolled down and her stereo on high.

Further Readings:

Dark Sun (New Seattle Book 1) by M.J. O'Shea
Publisher: M.J. O'Shea; 2 edition (July 26, 2015)
Amazon Kindle: Dark Sun (New Seattle Book 1)

Lynx is the spoiled sheltered son of the Dragon Triad, a crime family that rules over futuristic New Seattle. When he gets separated from his cousins during an adventure in the seediest part of town, he meets the man of his dreams in a bar owned by the Phoenix Triad, his family's bitter rivals. After a night spent in passion, his mysterious lover disappears and Lynx fears he'll never find him again.

Orion has a secret. On the surface he's the perfect son, a society prince, heir to the Phoenix Triad's corporate throne. But in his other life he's known as Katana — thief, hacker, hero who steals from the triads to help the poor citizens of Bottom City. Orion knows the pretty Dragon he met in the bar that night is trouble, but he can't forget the passion they shared.

When the opportunity arises, Orion captures his pretty Dragon and takes him on an adventure he'll never forget. Will their love match survive the revelation of their true identities and the heat of their families' feud?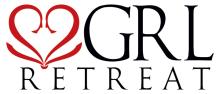 This journal is friends only. This entry was originally posted at http://reviews-and-ramblings.dreamwidth.org/4706507.html. If you are not friends on this journal, Please comment there using OpenID.