Starting from June 1, 2015, I will daily feature authors attending the three conventions I will join, Euro Pride in Munich (July), UK Meet in Bristol (September) and GRL in San Diego (October).


For the GRL in San Diego, October 15-18, 2015, today author is SJD Peterson: SJD Peterson, better known as Jo, hails from Michigan. Not the best place to live for someone who hates the cold and snow. When not reading or writing, Jo can be found close to the heater checking out NHL stats and watching the Red Wings kick a little butt. Can't cook, misses the clothes hamper nine out of ten tries, but is handy with power tools.

Further Readings:

Ruin Porn by S.A. McAuley and SJD Peterson
Paperback: 252 pages
Publisher: Dreamspinner Press (August 28, 2015)
Language: English
ISBN-10: 1634764676
ISBN-13: 978-1634764674
Amazon: Ruin Porn
Amazon Kindle: Ruin Porn

There is underlying beauty in destruction….

Miah Thade, Finn Reese, and Ritchie Meyer are Resonator, an indie rock band with an edge―best friends turned rock stars, known as the Detroit 3. When Evin Rene appears in their life, none of them can deny he belongs with Rez.

They may have named their first album Ruin Porn because people get off on seeing how Detroit went from deeply loved to thoroughly forsaken, but they're determined to prove that blight isn't the entire story and blight isn't always ugly.

Ritchie, Miah, Finn, and Evin take Resonator to a level no one anticipates. But no prosperity comes without sacrifice, and no secret stays hidden without a trail of lies. As Rez's fame grows, so does the intensity between two of its members… as well as their potential for destruction.

Evin and Finn are about to discover the underlying beauty in their ruin porn.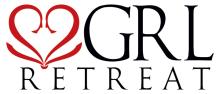 This journal is friends only. This entry was originally posted at http://reviews-and-ramblings.dreamwidth.org/4708443.html. If you are not friends on this journal, Please comment there using OpenID.