Starting from June 1, 2015, I will daily feature authors attending the three conventions I will join, Euro Pride in Munich (July), UK Meet in Bristol (September) and GRL in San Diego (October). Moreover I'm taking part at the 2015 GRL Featured Blog Tour as Featured Blogger.


For the 2015 Featured Blog Tour, today author is Tara Lain:

Love is Love is Love is Love.

"Hi! I'm Tara Lain and I write the Beautiful Boys of Romance. I'll be a Featured Author at GRL and am getting so excited I'm having trouble focusing on the gazillion thing I have to do before I go. Poppy Dennison asked me what I was wearing to the Luau. Hmmm? Okay, add that to the list!

As we approach this GRL, I think it's fun to consider how MM romance has blossomed in the years since I attended my first GRL in 2011 – the first GRL there ever was. That get together in New Orleans had a tight camaraderie between people who were damned well going to express their love for a type of romance few people even recognized existed. We were 100 rebels banded together in a beautiful old hotel full of ghosts.

I think about 2012. For me, that was the year my book Fire Balls was published. It was my first bestseller. It hit number one on the Gay Romance Bestseller list and stayed for days. It was in the top 10 for weeks. It was a happy rollercoaster ride for me, still a novice author. BUT, I look back and realize that book barely dropped below 1000 in the Kindle store even though it was the bestselling gay romance.

Today is a whole different story. Gay romances regularly drop into the Top 100 books on Amazon – not on a bestseller list, the whole store! What an accomplishment this is, and what a validation for the universality of the subjects we write about, the talent of the authors who express these ideas, and the passion of the readers who champion them. We go into GRL 2015, not as a fringe subgenre, but as a meaningful variation on the great themes of romance. I think, of course, that gay romance is more accepted because gay people are more accepted, but I also think that gay people are more accepted, in perhaps a small part, because of gay romance.

A few years ago, many of us set as a goal that gay romance would step out of its closet and claim its place as great romance that happens to have same-sex lovers. While we might not be there yet, we've made a big leap in four years. Here's to what the future holds.

My first day at GRL, October 14th, will be the (re) release day of my fairy tale romance, Sinders and Ash. This is the first book in a new series called The Pennymaker Tales. The second book, Driven Snow, will be out Nov 25th. Here's a nibble from Sinders and Ash.


SINDERS AND ASH by Tara Lain
Available NOW for Pre-Order at Dreamspinner Press -- http://www.dreamspinnerpress.com/store/product_info.php?products_id=6906

Housekeeper Mark Sintorella (Sinders) works diligently at a resort hotel while designing clothes anonymously, hoping to get into fashion school. Then his carefully planned life is upended with the arrival of Ashford Armitage, son of the fifth richest man in America—and the most beautiful guy Mark has ever seen. Ash must find a wife or he'll lose his grandfather's inheritance, and he settles on Bitsy Fanderel. But secretly Ash is gay, and the guy who cleans the fireplaces sets his heart ablaze.
Further stirring the pot is the little elf of a man, Carstairs Pennymaker, who has Mark wearing his own designs and masquerading as a girl to impress the fashion investors in the hotel. When the clock strikes twelve, two beautiful princesses line up for the wedding—but one isn't a woman. Will the slipper fit? Only Mr. Pennymaker knows for sure.



Excerpt:

The soft knock reminded him of a cue in a bad play. He knew who it was and knew he shouldn't answer. That insane little man gave him hope when he knew he had no hope. Only hard work. But dammit, he liked Mr. Pennymaker.
He huffed, dragged himself off the bed, cleared the couple of steps to the door, pulled it open, and headed right back to the bed and curled into a ball.
"Helloooo, my boy. How are you this lovely day?" The chirpy voice paused, and Mark peeked at him from his armadillo-like position. Mr. Pennymaker had his hands on his knees and was gazing at Mark. Yes, he was an elf. "Hmm. I gather we are not tip-top?"
Mark shook his head. "No, sir."
"What seems to be the problem?"
"Don't really want to talk about it."
"Might as well. I want to listen."
He had a point. Mark needed another angle of vision. "I did something very bad."
The dark suit Pennymaker was wearing today would have been conservative but for the bright pink vest and the gardenia in his buttonhole. He sat on the rickety chair. "Would you like to tell me about it?"
Mark sat up. Would he? There was something about the man. Like he was on Mark's side no matter what. Mark had never had that feeling… at least not since his mom died. It made no sense. Mr. Pennymaker was a stranger, but there it was. "Well, you see, Richard the Bastard tried to force himself on me, and I was so—"
"Hold on! What happened?"
"Oh, the bastard sous chef finally quit perving on me and decided to do the deed. He didn't get to hurt me because Armitage—you know, the rich guy—came to my rescue. And now I know I'm going to get fired any minute, and I really need this job, and I don't know what I'll do if they give me a bad referral."
"Now, now, even Herman Marcusi won't fire a man for avoiding rape."
"No, you don't understand. Because I was really upset. See, I had this thing happen and I guess I went into flashbacks or something, but I was pretty messed up, and Armitage tried to help me and, shit, I kissed him."
The man grinned. "Kissed him?"

"Yeah." Mark returned to armadillohood.

Mr. Pennymaker's voice dripped with amusement. "I'm sure you were grateful."

Didn't he get it? Mark sat up. "No! I kissed him kissed him, like, with tongue and, you know."

The grin got bigger. "I'm sure you were very grateful."
Mark sighed. "Maybe. But I imagine he's reporting it to Marcusi right now and I'll be out on my ass by tomorrow."
"Maybe he enjoyed it."
Hell, he hadn't thought of that. The guy had seemed shocked, but he hadn't worked very hard to get away. After all, Mark wasn't exactly Mighty Joe Young. Still, the look on his face…. "I doubt it. Hell, you can't do anything good with Sinders and Ash."






About the author: Tara Lain writes the Beautiful Boys of Romance in LGBT erotic romance novels that star her unique, charismatic heroes. Her first novel was published in January of 2011 and she's now somewhere around book 29. Her best-selling novels have garnered awards for Best Series, Best Contemporary Romance, Best Paranormal Romance, Best Ménage, Best LGBT Romance, Best Gay Characters, and Tara has been named Best Writer of the Year in the LRC Awards. In her other job, Tara owns an advertising and public relations firm. She often does workshops on both author promotion and writing craft. She lives with her soul-mate husband and her soul-mate dog near the sea in California where she sets a lot of her books. Passionate about diversity, justice, and new experiences, Tara says on her tombstone it will say "Yes"!

You can find Tara HERE:
Website: http://www.taralain.com
Blog: http://www.taralain.com/blog
Goodreads: http://www.goodreads.com/author/show/4541791.Tara_Lain
Twitter: http://twitter.com/taralain
FB Page: http://www.facebook.com/taralain

GRL Blog Tour Appearance Schedule
6/24/2015 April Kelley Rainbow Gold Reviews
6/25/2015 Anna Zabo Love Bytes
6/25/2015 Devon Rhodes The Novel Approach
6/25/2015 Erica Pike Elisa - My Reviews & Ramblings
6/30/2015 J.A. Rock The Novel Approach
7/1/2015 Arshad Ahsanuddin Rainbow Gold Reviews
7/1/2015 Lucy Marker Elisa - My Reviews & Ramblings
7/2/2015 Kim Fielding Love Bytes
7/5/2015 Jacqueline Grey Prism Book Alliance
7/8/2015 AKM Miles Elisa - My Reviews & Ramblings
7/8/2015 Kim Fielding Rainbow Gold Reviews
7/9/2015 Lei Carol The Novel Approach
7/9/2015 Jaime Reese Love Bytes
7/12/2015 Tempeste O'Riley Prism Book Alliance
7/14/2015 Cody Kennedy The Novel Approach
7/15/2015 Devon Rhodes Rainbow Gold Reviews
7/15/2015 Hans M Hirschi Elisa - My Reviews & Ramblings
7/16/2015 Andrew Q. Gordon Love Bytes
7/19/2015 Anna Zabo Prism Book Alliance
7/20/2015 Charlie Cochet Joyfully Jay
7/22/2015 Belinda McBride Gay.Guy.Reading and Friends
7/22/2015 Devon Rhodes Elisa - My Reviews & Ramblings
7/22/2015 Lissa Kasey The Novel Approach
7/22/2015 Zathyn Priest Rainbow Gold Reviews
7/23/2015 Melanie Hansen Love Bytes
7/23/2015 Vanessa North Joyfully Jay
7/25/2015 April Kelley Gay.Guy.Reading and Friends
7/26/2015 Della Van Hise Prism Book Alliance
7/29/2015 Laura Harner Elisa - My Reviews & Ramblings
7/29/2015 Lynn Lorenz Rainbow Gold Reviews
7/29/2015 Simone Anderson Gay.Guy.Reading and Friends
7/30/2015 Katey Hawthorne The Novel Approach
7/30/2015 Tara Lain Love Bytes
8/1/2015 K.C. Wells Gay.Guy.Reading and Friends
8/2/2015 Wendy Rathbone Prism Book Alliance
8/5/2015 A C Burch Gay.Guy.Reading and Friends
8/5/2015 Clare London Elisa - My Reviews & Ramblings
8/5/2015 Olivia Black Rainbow Gold Reviews
8/6/2015 Zathyn Priest Love Bytes
8/7/2015 Tara Lain The Novel Approach
8/9/2015 Jaime Reese Prism Book Alliance
8/12/2015 Belinda McBride Elisa - My Reviews & Ramblings
8/12/2015 K-lee Klein Rainbow Gold Reviews
8/12/2015 Laura Harner The Novel Approach
8/13/2015 Jeff Adams Love Bytes
8/14/2015 Christina E. Pilz Joyfully Jay
8/15/2015 Morticia Knight Gay.Guy.Reading and Friends
8/16/2015 Laura Harner Prism Book Alliance
8/19/2015 AKM Miles Prism Book Alliance
8/19/2015 Andrew Q. Gordon Gay.Guy.Reading and Friends
8/19/2015 Christina E. PIlz The Novel Approach
8/20/2015 Pat Henshaw Love Bytes
8/23/2015 Erica Pike Prism Book Alliance
8/24/2015 Jaime Reese Joyfully Jay
8/25/2015 Rick R. Reed Joyfully Jay
8/26/2015 Christina E. PIlz Rainbow Gold Reviews
8/26/2015 Simone Anderson Prism Book Alliance
8/26/2015 TM Smith Elisa - My Reviews & Ramblings
8/27/2015 Carter Quinn Love Bytes
8/28/2015 AC Katt The Novel Approach
8/29/2015 J.A. Rock Gay.Guy.Reading and Friends
8/29/2015 Laura Harner Rainbow Gold Reviews
8/30/2015 Posy Roberts Prism Book Alliance
8/31/2015 Marie Sexton The Novel Approach
9/2/2015 AKM Miles Gay.Guy.Reading and Friends
9/2/2015 J.R. Barten Rainbow Gold Reviews
9/2/2015 Jeff Erno Elisa - My Reviews & Ramblings
9/2/2015 Vanessa North Prism Book Alliance
9/3/2015 Erica Pike Love Bytes
9/4/2015 Morticia Knight The Novel Approach
9/5/2015 Jeff Adams Joyfully Jay
9/6/2015 A C Burch Prism Book Alliance
9/8/2015 Kim Fielding Joyfully Jay
9/9/2015 Charlie Cochet Elisa - My Reviews & Ramblings
9/9/2015 Erica Pike Rainbow Gold Reviews
9/9/2015 Lucy Marker Prism Book Alliance
9/9/2015 Silvia Violet The Novel Approach
9/10/2015 Lane Hayes Love Bytes
9/12/2015 Kaje Harper Gay.Guy.Reading and Friends
9/12/2015 RJ Scott Love Bytes
9/13/2015 Sue Brown Prism Book Alliance
9/16/2015 Anna Zabo Joyfully Jay
9/16/2015 Jordan L. Hawk Prism Book Alliance
9/16/2015 Olivia Black Gay.Guy.Reading and Friends
9/16/2015 Tara Lain Elisa - My Reviews & Ramblings
9/16/2015 Z. Allora Rainbow Gold Reviews
9/17/2015 Morticia Knight Love Bytes
9/18/2015 Nico Jaye The Novel Approach
9/19/2015 Tempeste O'Riley Love Bytes
9/20/2015 Carter Quinn Prism Book Alliance
9/23/2015 Chris Cox Rainbow Gold Reviews
9/23/2015 Jaime Samms Elisa - My Reviews & Ramblings
9/23/2015 Pat Henshaw The Novel Approach
9/23/2015 Shira Anthony Prism Book Alliance
9/24/2015 Laura Harner Love Bytes
9/26/2015 W.S. Long Gay.Guy.Reading and Friends
9/26/2015 Wendy Rathbone Love Bytes
9/27/2015 Nic Starr Prism Book Alliance
9/30/2015 Andrew Q. Gordon Prism Book Alliance
9/30/2015 Katey Hawthorne Joyfully Jay
9/30/2015 KC Burn The Novel Approach
9/30/2015 Lei Carol Rainbow Gold Reviews
9/30/2015 Melanie Hansen Elisa - My Reviews & Ramblings
9/30/2015 TM Smith Gay.Guy.Reading and Friends
10/1/2015 K-lee Klein Love Bytes
10/2/2015 Jaime Reese The Novel Approach
10/3/2015 RJ Scott Love Bytes
10/5/2015 Melanie Hansen Joyfully Jay
10/6/2015 Rick R. Reed The Novel Approach
10/7/2015 Hans M Hirschi Rainbow Gold Reviews
10/7/2015 Lane Hayes Elisa - My Reviews & Ramblings
10/7/2015 Posy Roberts Gay.Guy.Reading and Friends
10/8/2015 Jacqueline Grey Love Bytes
10/10/2015 Aisling Mancy (Cody Kennedy's adult pseud) Gay.Guy.Reading and Friends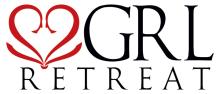 This journal is friends only. This entry was originally posted at http://reviews-and-ramblings.dreamwidth.org/4712409.html. If you are not friends on this journal, Please comment there using OpenID.