Starting from June 1, 2015, I will daily feature authors attending the three conventions I will join, Euro Pride in Munich (July), UK Meet in Bristol (September) and GRL in San Diego (October).


For the GRL in San Diego, October 15-18, 2015, today author is Rick R. Reed: Rick R. Reed is all about exploring the romantic entanglements of gay men in contemporary, realistic settings. While his stories often contain elements of suspense, mystery and the paranormal, his focus ultimately returns to the power of love. He is the author of dozens of published novels, novellas, and short stories. He is a three-time EPIC eBook Award winner (for Caregiver, Orientation and The Blue Moon Cafe). His novel, Raining Men, won the Rainbow Award for Best Contemporary General Fiction. Lambda Literary Review has called him, "a writer that doesn't disappoint." Rick lives in Seattle with his husband and a very spoiled Boston terrier. He is forever "at work on another novel."

Further Readings:

A Demon Inside by Rick R. Reed
Paperback: 260 pages
Publisher: DSP Publications; 2nd Editon edition (August 25, 2015)
Language: English
ISBN-10: 1634761065
ISBN-13: 978-1634761062
Amazon: A Demon Inside
Amazon Kindle: A Demon Inside

Hunter Beaumont doesn't understand his grandmother's deathbed wish: "Destroy Beaumont House." He's never even heard of the place. But after his grandmother passes and his first love betrays him, the family house in the Wisconsin woods looks like a tempting refuge. Going against his grandmother's wishes, Hunter flees to Beaumont House.

But will the house be the sanctuary he had hoped for? Soon after moving in, Hunter realizes he may not be alone. And with whom―or what―he shares the house may plunge him into a nightmare from which he may never escape. Sparks fly when he meets his handsome neighbor, Michael Burt, a caretaker for the estate next door. The man might be his salvation… or he could be the source of Hunter's terror.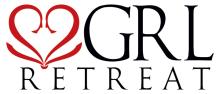 This journal is friends only. This entry was originally posted at http://reviews-and-ramblings.dreamwidth.org/4715722.html. If you are not friends on this journal, Please comment there using OpenID.