Starting from June 1, 2015, I will daily feature authors attending the three conventions I will join, Euro Pride in Munich (July), UK Meet in Bristol (September) and GRL in San Diego (October).


For the GRL in San Diego, October 15-18, 2015, today author is Jaime Reese: Jaime Reese is the alter ego of an artist who loves the creative process of writing, just not about herself. Fiction is far more interesting. She has a weakness for broken, misunderstood heroes and feels everyone deserves a chance at love and life. An avid fan of a happy ending, she believes those endings acquired with a little difficulty are more cherished.

"...and yes, it was totally weird reading something about myself in 3rd person :)"

Further Readings:

A Restored Man (The Men of Halfway House Book 3) by Jaime Reese
Series: The Men of Halfway House
Paperback: 362 pages
Publisher: Romandeavor, Incorporated; 1 edition (February 15, 2015)
Language: English
ISBN-10: 0991457072
ISBN-13: 978-0991457076
Amazon: A Restored Man (The Men of Halfway House Book 3)
Amazon Kindle: A Restored Man (The Men of Halfway House Book 3)

Cole Renzo thinks his greatest challenge is to behave for the remainder of his term at Halfway House. Until he meets his new boss, Ty Calloway, a man who ticks off every box on Cole's list of interests. A sought-after restorer and customizer of exotic and collectible cars, Ty had enough confidence to command what he wanted in life, until one fateful night changed everything. Almost two years later, he's slowly rebuilding his life with great control. He's defied the odds and works tirelessly to be the man he once was—but he still feels broken. Cole's candor and unfiltered personality awaken Ty's barely-remembered desire to greet each new day with a smile, while Ty's unwavering acceptance of Cole's quirks and brash humor makes Cole feel as if he fits in for the first time in far too long. When a nemesis threatens Ty's personal restoration and the things he holds dear, Cole is determined to protect their relationship, even if that means sacrificing everything he's worked so hard to achieve. But Ty will have to let his guard down, surrender control, and admit he needs Cole first, even if that puts himself at risk of breaking beyond repair.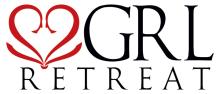 This journal is friends only. This entry was originally posted at http://reviews-and-ramblings.dreamwidth.org/4717689.html. If you are not friends on this journal, Please comment there using OpenID.