Starting from June 1, 2015, I will daily feature authors attending the three conventions I will join, Euro Pride in Munich (July), UK Meet in Bristol (September) and GRL in San Diego (October).


For the GRL in San Diego, October 15-18, 2015, today author is Charlie Richards: "There is nothing more powerful than the written word coupled with imagination. With it, we can soar through the skies on the wings of a dragon, run through the forest with a pack of wolves, or find love for the first time all over again. Join me in discovering the possibilities.

I explore the world of shapeshifters, gargoyles, and werewolves as they find friends, acceptance, and love, by writing M/F, M/M, and menage paranormal erotic romance."

Further Readings:

Hot-Blooded Alligator (A Paranormal's Love Book 11) by Charlie Richards
Publisher: eXtasy Books (February 8, 2015)
Amazon Kindle: Hot-Blooded Alligator (A Paranormal's Love Book 11)

Tristan has never been what someone would call a social guy. Like the alligator he shares his spirit with, he prefers being alone. Now, after enduring decades of forced isolation as an animal attraction in a curiosity show, Tristan is even more reclusive than ever. He lives mainly in animal form, swimming in the large pond on the gargoyle's estate. When he helps kidnap his abuser, Bud Wallice, Tristan decides interrogating the bastard is a great reason to finally interact with others.

Eventually, Bud is reported missing by his wife, and the trail leads to the gargoyle's estate. Tristan meets Detective Collin DeSoto, who is looking into the disappearance. Tristan immediately recognizes the man as his mate, and while the sex between them is explosive, that's the only easy thing between them. Collin isn't out to his incredibly large family, and he doesn't approve of how Tristan handles Bud. Can the pair resolve their differences, or will Tristan end up returning to his pond…alone?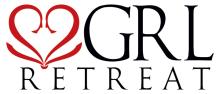 This journal is friends only. This entry was originally posted at http://reviews-and-ramblings.dreamwidth.org/4719274.html. If you are not friends on this journal, Please comment there using OpenID.