Starting from June 1, 2015, I will daily feature authors attending the three conventions I will join, Euro Pride in Munich (July), UK Meet in Bristol (September) and GRL in San Diego (October).


For the GRL in San Diego, October 15-18, 2015, today author is Abigail Roux: Abigail Roux was born and raised in North Carolina. A past volleyball star who specializes in sarcasm and painful historical accuracy, she currently spends her time coaching high school volleyball and investigating the mysteries of single motherhood. Any spare time is spent living and dying with every Atlanta Braves and Carolina Panthers game of the year. Abigail has a daughter, Little Roux, who is the light of her life, a boxer, four rescued cats who play an ongoing live-action variation of 'Call of Duty' throughout the house, a certifiable extended family down the road, and a cast of thousands in her head.

Further Readings:

Crash & Burn (Cut & Run Series Book 9) by Abigail Roux
Series: Cut & Run
Paperback: 350 pages
Publisher: Riptide Publishing (March 24, 2015)
Language: English
ISBN-10: 1626492034
ISBN-13: 978-1626492035
Amazon: Crash & Burn (Cut & Run Series Book 9)
Amazon Kindle: Crash & Burn (Cut & Run Series Book 9)

It's been five years since Special Agents Ty Grady and Zane Garrett first worked together to solve the Tri-State murders, and time has been both harsh and kind. Engaged now, they face the challenge of planning a deeply uncertain future together. Zane is at the pinnacle of his career with one last mystery to solve, while Ty is at sea in a world where he's no longer the tip of a spear.

There's just one more hurdle in the way of their happy ever after: a traitor from their inner circle who threatens to burn their world to the ground.

Squeezed between the Vega cartel, an unknown mole, and too many alphabet agencies to count, Ty and Zane must gather all their strength and resources to beat the longest odds they've ever faced. To make it out alive, they'll need help from every friend they've got. Even the friends who might betray their trust.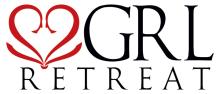 This journal is friends only. This entry was originally posted at http://reviews-and-ramblings.dreamwidth.org/4720661.html. If you are not friends on this journal, Please comment there using OpenID.