Starting from June 1, 2015, I will daily feature authors attending the three conventions I will join, Euro Pride in Munich (July), UK Meet in Bristol (September) and GRL in San Diego (October).


For the GRL in San Diego, October 15-18, 2015, today author is Marie Sexton: Marie Sexton lives in Colorado. She's a fan of just about anything that involves muscular young men piling on top of each other. In particular, she loves the Denver Broncos and enjoys going to the games with her husband. Her imaginary friends often tag along. Marie has one daughter, two cats, and one dog, all of whom seem bent on destroying what remains of her sanity. She loves them anyway.

Further Readings:

Ever After: The Collected Short Works of Marie Sexton by Marie Sexton
Paperback: 224 pages
Publisher: Marie Sexton (March 27, 2015)
Language: English
ISBN-10: 0996174109
ISBN-13: 978-0996174107
Amazon: Ever After: The Collected Short Works of Marie Sexton

A collection of previously-released short stories. The collection includes:

Chapter Five and the Axe-Wielding Maniac
Apartment 14 and the Devil Next Door
To Feel the Sun
One More Soldier
Cinder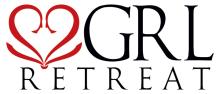 This journal is friends only. This entry was originally posted at http://reviews-and-ramblings.dreamwidth.org/4722263.html. If you are not friends on this journal, Please comment there using OpenID.