Starting from June 1, 2015, I will daily feature authors attending the three conventions I will join, Euro Pride in Munich (July), UK Meet in Bristol (September) and GRL in San Diego (October).


For the GRL in San Diego, October 15-18, 2015, today author is Silvia Violet: Silvia Violet writes erotic romance and erotica in a variety of genres including sci fi, paranormal, and historical.

Silvia Violet can often be found haunting coffee shops looking for the darkest, strongest cup of coffee she can find. Once equipped with the needed fuel, she can happily sit for hours pounding away at her laptop. Silvia typically leaves home disguised as a suburban stay-at-home-mom, and other coffee shop patrons tend to ask her hilarious questions like "Do you write children's books?" She loves watching the looks on their faces when they learn what she's actually up to. When not writing, Silvia enjoys baking sinful chocolate treats, exploring new styles of cooking, and reading children's books to her wickedly smart offspring.

Further Readings:

Coming Clean by Silvia Violet
Paperback: 282 pages
Publisher: CreateSpace Independent Publishing Platform (May 20, 2015)
Language: English
ISBN-10: 1512036730
ISBN-13: 978-1512036732
Amazon: Coming Clean
Amazon Kindle: Coming Clean

An unexpected inheritance lands Jeremy a large house and plenty of money to take a sabbatical from his job teaching poetry at a small college. He intends to sell the house and take off on a new path to discover what he wants out of life. Then he meets Connor. The attraction he feels to a man so different from himself is no less shocking than his change in financial circumstances, but Connor is in the closet and Jeremy wants a life lived out in the sun.
Connor is a former Force Recon Marine who runs a housecleaning business. When he's hired to get Jeremy's house market-ready, he's startled by how attracted he is to his client despite their many differences. But his past, especially his final mission, weighs heavily on him. He's not certain he can be the man Jeremy needs, but no man has ever made him want to take a risk like Jeremy does.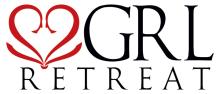 This journal is friends only. This entry was originally posted at http://reviews-and-ramblings.dreamwidth.org/4727590.html. If you are not friends on this journal, Please comment there using OpenID.