Starting from June 1, 2015, I will daily feature authors attending the three conventions I will join, Euro Pride in Munich (July), UK Meet in Bristol (September) and GRL in San Diego (October).


For the GRL in San Diego, October 15-18, 2015, today author is Brandon Witt: Brandon Witt resides in Denver, Colorado. When not snuggled on the couch with his dog, a Corgis, Dolan, he can be found tucked away in his favorite coffee shop, nose inches away from the computer screen, fingers pounding the keys. When he manages to tear himself away from the coffee shop addiction, he passionately takes on the role as a special education teacher during the daylight hours.

Further Readings:

Then the Stars Fall by Brandon Witt
Paperback: 350 pages
Publisher: Dreamspinner Press (September 29, 2014)
Language: English
ISBN-10: 163216258X
ISBN-13: 978-1632162588
Amazon: Then the Stars Fall
Amazon Kindle: Then the Stars Fall

The death of his wife four years earlier left Travis Bennett a shell of the man he used to be. With his dog by his side, Travis raises his three children, manages his business, and works as a ranch hand. But every day, every minute, is an aching emptiness.

Wesley Ryan has fond memories of the small Ozark town of El Dorado Springs. Seeing it as a safe place to put his failed relationships behind him, Wesley moves into his grandparents' old home and takes over the local veterinary clinic. An early morning visit from Travis and his dog stirs feelings that Wesley seeks to push away—the last thing he needs is to fall for a man with baggage and three kids as part of the package.

Life, it seems, has other plans.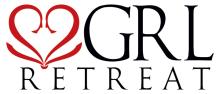 This journal is friends only. This entry was originally posted at http://reviews-and-ramblings.dreamwidth.org/4729389.html. If you are not friends on this journal, Please comment there using OpenID.