Starting from June 1, 2015, I will daily feature authors attending the three conventions I will join, Euro Pride in Munich (July), UK Meet in Bristol (September) and GRL in San Diego (October).


For the GRL in San Diego, October 15-18, 2015, today author is J.R. Barten: J.R. Barten feels like she's been researching her career as a writer since she was a teenager. At a neighbor's garage sale in the 1980s, she discovered romance novels and offered the woman a quarter for the entire box. From that time on, she would go to her room claiming she had homework to do, and proceed to read book after book from her stash. She is a hopeless romantic who believes love is love--end of story. Her passion for M/M pairings started with writing fanfiction for TV couples. That kick-started her muse, and soon she was creating her very own characters.

J.R., or Jen, as most call her, was born and raised in Iowa and now lives in the Twin Cities of Minnesota. She is grateful for her wife, family and friends, coffee, the two best rescue dogs, and especially for the many authors who give generously of themselves every time they write a story. Thank you for showing us the way.

Further Readings:

Back in the Saddle by J.R. Barten
Paperback: 136 pages
Publisher: CreateSpace Independent Publishing Platform (June 5, 2015)
Language: English
ISBN-10: 1514210797
ISBN-13: 978-1514210796
Amazon: Back in the Saddle
Amazon Kindle: Back in the Saddle

Gregory McKnight is not lucky in love. In fact, he feels like a downright failure, having had two partners leave him for someone else. So, instead of trying another relationship, Gregory focuses on what he does do well: run a business and raise his daughter, Kendall. Willing to do just about anything for his daughter, the single dad takes them on vacation to Colorado and books a weekend tour riding horseback in the mountains. For Kendall, it's a dream come true. For Gregory, who has been afraid of horses since he was a kid, this is just another opportunity for him to fail. Enter Cowboy Cooper, the tour's lead guide and expert rider. The two men have an immediate connection, and while Cooper isn't shy about making that known, Gregory is terrified of getting his heart broken again. They share an amazing night in the stables, but Gregory ultimately rejects the sweet Cowboy and leaves the ranch without saying good-bye. Knowing how her dad really feels about Cooper, Kendall convinces him that it's time to get back in the saddle and take a chance on love. What Gregory and Cooper soon realize is that getting together was the easiest part. Can their relationship survive when they're not even in the same time zone? Follow Gregory and Cooper from the mountains of Colorado to the lakes of Minnesota, where they navigate a relationship hampered by distance and insecurity, and finally find their happily-ever-after.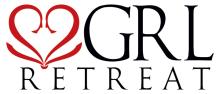 This journal is friends only. This entry was originally posted at http://reviews-and-ramblings.dreamwidth.org/4732618.html. If you are not friends on this journal, Please comment there using OpenID.