Starting from June 1, 2015, I will daily feature authors attending the three conventions I will join, Euro Pride in Munich (July), UK Meet in Bristol (September) and GRL in San Diego (October).


For the GRL in San Diego, October 15-18, 2015, today author is Victoria Sue: Victoria Sue Has loved books for as long as she can remember. Books were always what pocket money went on and what usually Father Christmas brought. When she ran out of her kids' adventure stories, she would go raid her Mom's. By the age of eight she was devouring classics like Little Women, and fell in love with love stories.
She's still in love with them. Any size, any shape, any creature - love is love, no matter what it says on the box.
In fact if they don't fit very neatly into any box she loves them even more!
She has a very patient husband and three wonderful children. In 2010 in search of adventure they all moved from the UK to the US and are happily settled in Florida.
In 2013 after reading love stories for so long she decided to write her own.

Further Readings:

Eternal Circle (Sirius Wolves Book 3) by Victoria Sue
Publisher: Dark Hollows Press, LLC (September 23, 2015)
Amazon Kindle: Eternal Circle (Sirius Wolves Book 3)

How can you repair something that should have been unbreakable? Darric, Blaze and Conner had been together for centuries, and their bond, like their love, should have been eternal. Blaze is trying not only to hold his family together, but stop himself falling apart.

The fragile relationship between the werewolves and the humans is at risk once more, and the goddess Sirius seems to have deserted them. Inexplicable changes are taking place to their little Omega, and while Aden's powers are increasing, Conner seems to be losing his.

The terrorist group, The Winter Circle, is getting bolder and placing everyone in danger. Worse, there is a traitor among them, perhaps someone a lot closer than they want to admit. Just when Blaze thought the worst that could have happened is behind them, the traitor is revealed, and Blaze realizes that their circle is not only broken, but in danger of being irreparably torn apart.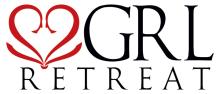 This journal is friends only. This entry was originally posted at http://reviews-and-ramblings.dreamwidth.org/4734245.html. If you are not friends on this journal, Please comment there using OpenID.