Starting from June 1, 2015, I will daily feature authors attending the three conventions I will join, Euro Pride in Munich (July), UK Meet in Bristol (September) and GRL in San Diego (October). Moreover I'm taking part at the 2015 GRL Featured Blog Tour as Featured Blogger.


For the 2015 Featured Blog Tour, today author is Melanie Hansen:

Hello! I'm Melanie Hansen, and I'll be attending my second GRL this October, although it will be my first time as a published author. My second novel, Signs of Life, was released on September 28th, and I posted on my blog a couple of weeks ago about my experience licensing a pic of gorgeous Cory Zwierzynski, Andrew Christian underwear model, for the cover of that book. It was painless, and easy, and I was surprised at how accommodating this large, multi-million dollar company was to me.

(Read the original post here.)

Today I'm so excited to announce that Cory himself will be at GRL 2015 to sign the cover of Signs of Life!
This was definitely another case of IT NEVER HURTS TO ASK! Again, I figured Drew LaQuang would laugh in my face, but already knowing how nice he is, I went for it without any hesitation. His response? "I'm sure I can get Cory to do it." It was that easy!
Since I wanted to get to know Cory a bit better before October, I posed a series of 10 interview questions to him recently, and he was gracious enough to sit down with me and answer them.

We started with the basics:

I first fell in love with your work when I saw the Andrew Christian "Kiss" video.
How were you discovered by Andrew Christian?
I was visiting some friends in LA and Andrew Christian happened to come over to my friend's place. After meeting him, he asked me if I would be interested in modeling for him.

How long have you been working as an Andrew Christian exclusive model?
It will be 2 years in November.

What's your favorite part about working for Andrew Christian?
Being able to travel around the world.

Then I got a little more in-depth about what it's like to be an Andrew Christian model, and there were a couple of "oh no" moments:

As an underwear model, there has to have been a few embarrassing moments during the course of your career. Can you tell us about one?
I jumped into a pool for a shoot and when I got out the underwear was see-through.

You've gotten to travel a lot, to different appearances and events. What's your best memory?
My best memory would have to be when I was in Italy and did a few wine tastings in the vineyard.

Now tell us about your worst memory!
Worst memory would have to be when I was on my way to the airport from an event and my wallet fell out in the car and I didn't realize it until I got to security. It almost ended up with me missing my flight. The driver was nice enough to drive all the way back in time to return it.

It's time to get a little personal  Where are you from, and what's your family like? Brothers, sisters, pets?
I'm from Pittsburgh PA. I have one older brother and he has 3 kids of his own. My mom has two dogs, a miniature greyhound and a shih tzu.

(And aww, Uncle Cory! Makes my heart melt.)

On your days off, what is your favorite thing to do? What are your hobbies?
Well, sleep in, of course. Maybe the beach or a nice pool day.

And now he shows us a snarky sense of humor. Gotta love it:

How about your ideal date? If money wasn't an object and you could go anywhere and do anything with that special someone, what would it be?
My ideal date would have to be April 25th because it's not too cold or not too hot. All you need is a light jacket. Lol, just kidding.
My ideal date would have to be a nice dinner and a walk on the beach at night. If money wasn't an object we would travel to Australia and New Zealand.

And finally, what I've been waiting for, to ask him about his appearance at my GRL Supporting Author signing:

And last but not least, you're coming to sign your hot book cover during GayRomLit in San Diego on October 15. I can't wait! What can we expect from your appearance there? Will you bring some Andrew Christian giveaways?
One hell of a good time! And of course there will be AC giveaways.

So there you have it! Cory Z. is smart, and sexy, and so very nice. If you're in San Diego on October 15, please come out to meet him! Even if you're not attending GRL, the Supporting Author signing event is open to the public! Keep an eye on my Twitter, @MelJoyAZ, for information on the time and location of the signing. There will be a limited number of Signs of Life paperbacks for sale at the Dreamspinner table on-site, but to be sure you don't miss out, here is the link for where it can be purchased beforehand:

Along with the Andrew Christian hats and undies he will bring along to give away, he is always happy to pose for pictures, so if you're around, come out to see him…and me, of course! I'll be there with some awesome swag of my own, and I'd love to meet each and every one of you.
See you in San Diego.


Signs of Life (Resilient Love) by Melanie Hansen
Paperback: 234 pages
Publisher: Dreamspinner Press (September 28, 2015)
Language: English
ISBN-10: 1634761774
ISBN-13: 978-1634761772
Amazon: Signs of Life (Resilient Love)
Amazon Kindle: Signs of Life (Resilient Love)

Successful lawyer Jeremy Speer has it all—a loving husband, a beautiful home, and a cherished dream that's about to become reality. He's learned not to take happiness for granted, meeting the challenges of life and love head-on with unwavering commitment and fierce devotion. A series of tragic events leave Jeremy shattered, adrift on a sea of unimaginable pain. He's able to piece his life back together, but instead of embracing it, he merely exists, using isolation and punishing physical exertion to keep the world at bay.
High school teacher Kai Daniels has a heart for at-risk kids—he was one himself, and a teenage brush with the law and some troubled years behind bars left him scarred inside and out. With courage, hard work, and the support of friends, he's built a fulfilling life that leaves no time for a relationship.
An intense encounter with Kai at a gay club ignites a spark in Jeremy that he thought was extinguished forever, but he's unwilling to destroy the fragile peace he's managed to create, and he leaves Kai humiliated and disappointed. Things should have ended there, but a bizarre occurrence brings the two together in a way neither of them expected.

About the Author: Melanie Hansen has spent time in Texas and Florida prisons…for work. She's been in a room with a 17-year-old mass murderer who was also one of the most soft-spoken and polite teenagers she's ever met. After a 13-year career as a court reporter, she can tell many stories both hilarious and heartbreaking.
She grew up with an Air Force dad, and ended up marrying a Navy man. After living and working all over the country, she hopes to bring these rich and varied life experiences to her stories about people finding love amidst real-life struggles.
Melanie left the stressful world of the courtroom behind and now enjoys a rewarding career transcribing for a deaf student. She currently lives in Arizona with her husband and two sons.

Contact info:
www.melaniejhansen.com
@MelJoyAZ (Twitter)
meljhansen@gmail.com
https://melaniejhansen.wordpress.com

GRL Blog Tour Appearance Schedule
6/24/2015 April Kelley Rainbow Gold Reviews
6/25/2015 Anna Zabo Love Bytes
6/25/2015 Devon Rhodes The Novel Approach
6/25/2015 Erica Pike Elisa - My Reviews & Ramblings
6/30/2015 J.A. Rock The Novel Approach
7/1/2015 Arshad Ahsanuddin Rainbow Gold Reviews
7/1/2015 Lucy Marker Elisa - My Reviews & Ramblings
7/2/2015 Kim Fielding Love Bytes
7/5/2015 Jacqueline Grey Prism Book Alliance
7/8/2015 AKM Miles Elisa - My Reviews & Ramblings
7/8/2015 Kim Fielding Rainbow Gold Reviews
7/9/2015 Lei Carol The Novel Approach
7/9/2015 Jaime Reese Love Bytes
7/12/2015 Tempeste O'Riley Prism Book Alliance
7/14/2015 Cody Kennedy The Novel Approach
7/15/2015 Devon Rhodes Rainbow Gold Reviews
7/15/2015 Hans M Hirschi Elisa - My Reviews & Ramblings
7/16/2015 Andrew Q. Gordon Love Bytes
7/19/2015 Anna Zabo Prism Book Alliance
7/20/2015 Charlie Cochet Joyfully Jay
7/22/2015 Belinda McBride Gay.Guy.Reading and Friends
7/22/2015 Devon Rhodes Elisa - My Reviews & Ramblings
7/22/2015 Lissa Kasey The Novel Approach
7/22/2015 Zathyn Priest Rainbow Gold Reviews
7/23/2015 Melanie Hansen Love Bytes
7/23/2015 Vanessa North Joyfully Jay
7/25/2015 April Kelley Gay.Guy.Reading and Friends
7/26/2015 Della Van Hise Prism Book Alliance
7/29/2015 Laura Harner Elisa - My Reviews & Ramblings
7/29/2015 Lynn Lorenz Rainbow Gold Reviews
7/29/2015 Simone Anderson Gay.Guy.Reading and Friends
7/30/2015 Katey Hawthorne The Novel Approach
7/30/2015 Tara Lain Love Bytes
8/1/2015 K.C. Wells Gay.Guy.Reading and Friends
8/2/2015 Wendy Rathbone Prism Book Alliance
8/5/2015 A C Burch Gay.Guy.Reading and Friends
8/5/2015 Clare London Elisa - My Reviews & Ramblings
8/5/2015 Olivia Black Rainbow Gold Reviews
8/6/2015 Zathyn Priest Love Bytes
8/7/2015 Tara Lain The Novel Approach
8/9/2015 Jaime Reese Prism Book Alliance
8/12/2015 Belinda McBride Elisa - My Reviews & Ramblings
8/12/2015 K-lee Klein Rainbow Gold Reviews
8/12/2015 Laura Harner The Novel Approach
8/13/2015 Jeff Adams Love Bytes
8/14/2015 Christina E. Pilz Joyfully Jay
8/15/2015 Morticia Knight Gay.Guy.Reading and Friends
8/16/2015 Laura Harner Prism Book Alliance
8/19/2015 AKM Miles Prism Book Alliance
8/19/2015 Andrew Q. Gordon Gay.Guy.Reading and Friends
8/19/2015 Christina E. PIlz The Novel Approach
8/20/2015 Pat Henshaw Love Bytes
8/23/2015 Erica Pike Prism Book Alliance
8/24/2015 Jaime Reese Joyfully Jay
8/25/2015 Rick R. Reed Joyfully Jay
8/26/2015 Christina E. PIlz Rainbow Gold Reviews
8/26/2015 Simone Anderson Prism Book Alliance
8/26/2015 TM Smith Elisa - My Reviews & Ramblings
8/27/2015 Carter Quinn Love Bytes
8/28/2015 AC Katt The Novel Approach
8/29/2015 J.A. Rock Gay.Guy.Reading and Friends
8/29/2015 Laura Harner Rainbow Gold Reviews
8/30/2015 Posy Roberts Prism Book Alliance
8/31/2015 Marie Sexton The Novel Approach
9/2/2015 AKM Miles Gay.Guy.Reading and Friends
9/2/2015 J.R. Barten Rainbow Gold Reviews
9/2/2015 Jeff Erno Elisa - My Reviews & Ramblings
9/2/2015 Vanessa North Prism Book Alliance
9/3/2015 Erica Pike Love Bytes
9/4/2015 Morticia Knight The Novel Approach
9/5/2015 Jeff Adams Joyfully Jay
9/6/2015 A C Burch Prism Book Alliance
9/8/2015 Kim Fielding Joyfully Jay
9/9/2015 Charlie Cochet Elisa - My Reviews & Ramblings
9/9/2015 Erica Pike Rainbow Gold Reviews
9/9/2015 Lucy Marker Prism Book Alliance
9/9/2015 Silvia Violet The Novel Approach
9/10/2015 Lane Hayes Love Bytes
9/12/2015 Kaje Harper Gay.Guy.Reading and Friends
9/12/2015 RJ Scott Love Bytes
9/13/2015 Sue Brown Prism Book Alliance
9/16/2015 Anna Zabo Joyfully Jay
9/16/2015 Jordan L. Hawk Prism Book Alliance
9/16/2015 Olivia Black Gay.Guy.Reading and Friends
9/16/2015 Tara Lain Elisa - My Reviews & Ramblings
9/16/2015 Z. Allora Rainbow Gold Reviews
9/17/2015 Morticia Knight Love Bytes
9/18/2015 Nico Jaye The Novel Approach
9/19/2015 Tempeste O'Riley Love Bytes
9/20/2015 Carter Quinn Prism Book Alliance
9/23/2015 Chris Cox Rainbow Gold Reviews
9/23/2015 Jaime Samms Elisa - My Reviews & Ramblings
9/23/2015 Pat Henshaw The Novel Approach
9/23/2015 Shira Anthony Prism Book Alliance
9/24/2015 Laura Harner Love Bytes
9/26/2015 W.S. Long Gay.Guy.Reading and Friends
9/26/2015 Wendy Rathbone Love Bytes
9/27/2015 Nic Starr Prism Book Alliance
9/30/2015 Andrew Q. Gordon Prism Book Alliance
9/30/2015 Katey Hawthorne Joyfully Jay
9/30/2015 KC Burn The Novel Approach
9/30/2015 Lei Carol Rainbow Gold Reviews
9/30/2015 Melanie Hansen Elisa - My Reviews & Ramblings
9/30/2015 TM Smith Gay.Guy.Reading and Friends
10/1/2015 K-lee Klein Love Bytes
10/2/2015 Jaime Reese The Novel Approach
10/3/2015 RJ Scott Love Bytes
10/5/2015 Melanie Hansen Joyfully Jay
10/6/2015 Rick R. Reed The Novel Approach
10/7/2015 Hans M Hirschi Rainbow Gold Reviews
10/7/2015 Lane Hayes Elisa - My Reviews & Ramblings
10/7/2015 Posy Roberts Gay.Guy.Reading and Friends
10/8/2015 Jacqueline Grey Love Bytes
10/10/2015 Aisling Mancy (Cody Kennedy's adult pseud) Gay.Guy.Reading and Friends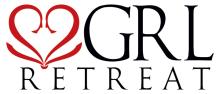 This journal is friends only. This entry was originally posted at http://reviews-and-ramblings.dreamwidth.org/4735978.html. If you are not friends on this journal, Please comment there using OpenID.