Starting from June 1, 2015, I will daily feature authors attending the three conventions I will join, Euro Pride in Munich (July), UK Meet in Bristol (September) and GRL in San Diego (October).


For the GRL in San Diego, October 15-18, 2015, today author is Kendall McKenna: Kendall McKenna is an author of M/M erotic romance novels featuring well-developed characters, complex stories, and realistic action sequences.

Kendall McKenna is the MLR Press 2013 Author of the Year. Her first work of fiction was written at the worldly age of nine, and was a transformative work that expanded on the story told in a popular song of the time.

She tried her hand at vampire and cowboy fiction, winning high school poetry and short story contests along the way. It wasn't until she discovered the world of m/m erotic fiction and found her stride with cops, Marines and muscle cars, that she felt inspired to share her stories with readers who enjoy the same things.

Putting herself through college by working in a newly-created HIV testing clinic in her local Department of Health, introduced Kendall to the gay and lesbian community. Understanding and empathy has made her a lifetime advocate of GLBT issues.

A brief bout of unemployment gave Kendall the time and focus she needed to finally produce a novel worth submitting for publication. Her first novel, Brothers In Arms , introduced the world to her authentic military stories and characters. Kendall's second novel, Strength of the Pack, was nominated for a 2013 Bookie Award, by Author's After Dark.

Kendall was born and raised in Southern California, where she still lives and works. A non-conventional relationship has kept her happy for the last decade. Her four dogs enjoy it when she writes, as she sits still long enough for them to curl up around her.

Further Readings:

Waves Break My Fall by Kendall McKenna
Publisher: LNA Press; Second edition (November 8, 2014)
Amazon Kindle: Waves Break My Fall

Kage is a Marine, struggling to adjust to life after combat. He tries to decompress with a quiet trip to Puerto Vallarta. Zach just graduated from college. He's facing the realities of adulthood, and a new career.

They meet in Mexico, and their erotic vacation fling leaves them both wanting – and hoping for – more, once they're home. Zach enters the police academy, Kage reports to Camp Pendleton, and they settle into daily lives as a new couple.

When Kage's post-combat issues nearly destroy everything he and Zach have built, can they find the right help? Can they hold on, even if they do?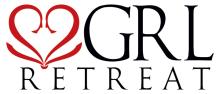 This journal is friends only. This entry was originally posted at http://reviews-and-ramblings.dreamwidth.org/4737524.html. If you are not friends on this journal, Please comment there using OpenID.