Starting from June 1, 2015, I will daily feature authors attending the three conventions I will join, Euro Pride in Munich (July), UK Meet in Bristol (September) and GRL in San Diego (October).


For the GRL in San Diego, October 15-18, 2015, today author is Jenna Kendrick: Jenna Kendrick writes male/male new adult and contemporary romance, her favorite genre to read. She lives in Upstate New York, where she spends the better part of the year trying to stay warm and dry. When she's not writing, she reads, has lost count of the number of times she's watched The Princess Bride and The Avengers, and drinks more coffee and tea than she'd care to admit. She shares her home office with her dog, Tally, and her cats, Loki and Tamiris. The rest of the house is also occupied by her husband and two children.

Jenna spent most of her class time in high school writing bad poetry and short stories in which her teachers were the villains. She began writing in earnest in college. She developed an interest in reading romance novels when she spent a semester in Spain with a friend who had filled half her suitcase with historical romances (the other half held two changes of clothes and chocolate bars). Those books proved to be a gateway to contemporary, paranormal, and all manner of other sub-genres, but she found her true home as both a reader and writer when she read her first male/male romance, Collision Course by K.A. Mitchell.

In addition to fiction, Jenna also writes nonfiction technical books under another name. But writing male/male romance is her favorite way to spend all those rainy days.


Further Readings:

Make Me Believe (Hawaiian Haven Book 1) by Jenna Kendrick
Publisher: Jenna Kendrick (July 20, 2015)
Amazon Kindle: Make Me Believe (Hawaiian Haven Book 1)

With Tyler ready to move on, Drake's run out of second chances.

Tyler Bryant and Drake Sutton met one day on the beach in Oahu and never parted—until Drake was offered the movie role of a lifetime and abandoned Ty to pursue fame and fortune. Tyler has moved on to another beach in another country, but he's left his heart behind. And yet, every time Drake shows up he can't help but let him back into his life. When he gets a familiar phone call, Tyler vows this is it, one last hook-up to provide a lifetime's worth of memories.

Drake Sutton is tired of living a lie when it means not having the love of his life by his side. This booty call is going to be his last—because he's determined to get Tyler back for good. But Drake's going to have to go way off-script to make Ty believe.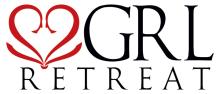 This journal is friends only. This entry was originally posted at http://reviews-and-ramblings.dreamwidth.org/4739248.html. If you are not friends on this journal, Please comment there using OpenID.