Starting from June 1, 2015, I will daily feature authors attending the three conventions I will join, Euro Pride in Munich (July), UK Meet in Bristol (September) and GRL in San Diego (October). Moreover I'm taking part at the 2015 GRL Featured Blog Tour as Featured Blogger.


For the 2015 Featured Blog Tour, today author is Lane Hayes:

Is it really October? It's hard to believe GRL is only a week away. This time last year I was preparing for my first ever GRL in Chicago. I had a blast! It was an exploratory visit for me as a reader and a new author. I met some wonderful people and was more excited than I can communicate to openly discuss a genre I had become passionate about in a relatively short time. Discussions about audiobook narrators followed by impromptu Starbucks run before jetting back to make the Q&As led by some of my favorite authors… what could be better? As a suburban mom, I never in a million years would have dreamed it possible. Fast forward a year and the girl who clandestinely read MM Romance like she was sneaking chocolate before bedtime is going to GRL San Diego… and this time, as a Featured Author. Pinch me!

For those readers who don't know me, I am the author of the Better Than and Right and Wrong Stories series. My seventh book, Better Than Safe, book 4 in Better Than Stories, was released through Dreamspinner Press in late September. Perhaps I'm more passionate about the genre than I originally let on because I'm also the proud mother of a young gay man. I wrote my first book, Better Than Good, shortly after my son came out to my husband and me.

The underlying theme of Better Than Good, as with all of my subsequent books, was one of hope. On a personal level, my hope for my son was self-acceptance and the knowledge he is worthy of love, respect and equality. Three years later, he's come a long way. The frightened kid who had a hard time looking me in the eye when he finally shared the secret I'd been waiting years to hear, is now an out and proud young man. Instead of worrying about him never leaving his room, I worry about him never being home. I'm a mother. It's my job to worry. Lol. However, it is comforting to know he has begun to embrace hope and is learning to quiet his fears.

The fight for equality is far from over. Prejudice, intolerance and suppression surround us. But there is hope. There is a wonderful community of supporters who rally to promote education and understanding for LGBTQ rights. Sometimes it feels like the tide is turning, but it doesn't last long enough to get excited about before another politician or crackpot county employee decides they're doing God's work by denying their fellow man their human rights. Unfortunately, there will always be bigots and morally ambiguous people, but the fact the MM Romance genre exists gives me hope. Any book that takes you to a better place for a while and reminds us of the beauty and transcendent quality of love is a work of art in its own way.

I'm extraordinarily proud to a member of this community and I'm looking forward to celebrating it with like-minded writers and readers at GRL in San Diego next week. Hope to see you there!

Thank you for having me today, Elisa! See you in SD!

Lane Hayes xo


Better Than Safe (Better Than Stories) by Lane Hayes
Paperback: 244 pages
Publisher: Dreamspinner Press (September 25, 2015)
Language: English
ISBN-10: 1634765222
ISBN-13: 978-1634765220
Amazon: Better Than Safe (Better Than Stories)
Amazon Kindle: Better Than Safe (Better Than Stories)

Paul Fallon is a fashion advertising guru. He's a genius at dealing with difficult editors, art directors, and designers alike. He thrives on the chaotic atmosphere and constant challenges. But in his personal life, he's hoping for peace and stability. Settling down with a nice doctor or lawyer sounds perfect. Anyone but an artist. He's been there, done that, and he doesn't want to relive the heartache.

Seth Landau is a model, occasional guitarist, and aspiring painter. He's quirky, flighty, and wise beyond his years. Life has taught him some tough lessons, then given him opportunities he never dreamed of. He's learned to appreciate the fragility of life and to express it in his work. Seth's flare for the absurd combined with a supple mind and a beautiful body are too alluring for Paul to ignore. Against his best intentions, Paul is drawn to the younger man whose particular brand of crazy challenges Paul to accept that things aren't always as they seem. Sometimes taking a chance is better than being safe.




Better Than Safe Excerpt by Lane Hayes

My stomach growled. I was dead tired, hungry, and more than a little confused. Seth turned the corner before my brain could catalogue any further complaints. I studied his casual attire as he came closer. Worn black jeans, a white T-shirt with paint stains, and an unbuttoned black and blue striped cardigan. He looked more like a wacky artist than a sophisticated couture model, I mused. His sharp features were undeniably attractive but it seemed as though he'd chosen the basic clothing to downplay his beauty. Or maybe he'd just painted and couldn't be bothered. There was something ridiculously appealing to me about our very opposite looks. Corporate formal versus art student chic. I glanced down at the sushi and willed my dick to behave.
"There you are. What kind of pasta do you want? I don't have time to make it myself, but don't worry, I'm buying pre-packaged but fresh. Your choices are spaghetti, tagliatelle, or pappardelle."
I looked at the three choices he held up and pointed to the one in the middle. The tagliatelle.
"Really? I was thinking basic spaghetti but—"
"Then why did you ask?"
"I want your opinion. If you want the tagliatelle, we'll get that one. Done."
"Good. Let's go. Do you have wine?"
"Yes. Hmm. I don't know about the tag—"
"Seth. Get the spaghetti. I'm not bothered."
"What do you mean by not bothered?"
"I mean…." I took a step forward so we stood toe to toe, Italian loafer to dirty white trainer and gave him a pointed glare. "I don't give a shit. Pasta is pasta. It doesn't matter to me what shape it comes in. At all."
"You're hungry, huh?"
"What tipped you off?"
"Sarcastic and cranky. Let's go. You need food." He turned away, carrying his basket of goods toward the front registers.
"What about wine?" I called after him.
He stopped in the middle of the aisle and curled his finger, motioning me to come to him with a devilish grin on his handsome face. I complied. We were alone for the moment, surrounded on either side of the cramped space by white bread and a variety of colorful cereals chock-full of preservatives and food dyes. I eyed him warily, wondering why he was stalling.
"I told you I have wine. Good wine too."
"Marvelous. Let's go."
"But… there's a catch."
I rolled my eyes. "Of course there is. What is it? You need to swing by the dry cleaners first or—"
"Kiss me."
"Are you crazy?"
"Why is it so crazy?" he asked innocently.
"Here are a couple reasons. One, we're in the middle of a market in a family oriented part of town and two, we're barely friends. Not lovers. Friends don't kiss."
He grinned. "Sure they do. What they probably don't do is say something like, 'you look so fucking hot in that suit, I wish I could take it off you right here next to the Cheerios and Wheat Chex,' so I won't go there, but I still think it's okay to kiss."
I stared at him with my mouth wide open, unable to find my voice. When he chuckled in amusement at my expense, I acted with uncharacteristic impulse and reached out to cup his neck and draw him close to me. He gasped in surprise at the quick movement. I smiled as our noses brushed, perversely pleased by his shock, and suddenly glad to be the one pushing him one step further. I licked his bottom lip before fusing my mouth over his in a swift but passionate kiss. I backed up with a grin and sauntered away, taking care he didn't see me adjust my trousers as I moved with purpose to the front registers.
I set my bag of tomatoes on the conveyer belt and stepped aside when Seth joined me a moment later.
"You play dirty," he muttered as he set the contents in his basket with mine.
"You asked for it."
"Maybe I did. Beware. I can play dirty too."
I bit my cheek hard and turned toward the rack of magazines nearby, hoping to diffuse the sexual tension racing through my body. Stress, exhaustion, and hunger were suddenly non-issues. All I wanted now was sex. The one thing I couldn't have with this man. Not without risking more than I was willing.

About Lane Hayes: Lane Hayes is grateful to finally be doing what she loves best. Writing full time! It's no secret Lane loves a good romance novel. An avid reader from an early age, she has always been drawn to a well-told love story with beautifully written characters. Lane discovered the M/M genre a few ago and was instantly hooked. Her first novel was a finalist in the 2013 Rainbow Awards and her third received an Honorable Mention in the 2014 Rainbow Awards. She loves travel, chocolate, and wine (in no particular order). Lane lives in Southern California with her amazing husband and the coolest yellow lab ever in an almost empty nest.

Contact the Author:
Lane's Blog: http://lanehayes.wordpress.com
Twitter: @LaneHayes3
Facebook: LaneHayesauthor or Lane Hayes
Email: lanehayes@ymail.com

Better Than Stories series
Better Than Good
Better Than Chance
Better Than Friends
Better Than Safe

Right and Wrong Stories series
The Right Words
The Wrong Man
The Right Time

Short Stories & Free Reads
Out in the Deep End (GoodReads DRIC 2015)
Better Than Candy, Better Than Pride, Better Than Birthday, Better Than Holiday (Free reads available on Lane Hayes Blog)




GRL Blog Tour Appearance Schedule
6/24/2015 April Kelley Rainbow Gold Reviews
6/25/2015 Anna Zabo Love Bytes
6/25/2015 Devon Rhodes The Novel Approach
6/25/2015 Erica Pike Elisa - My Reviews & Ramblings
6/30/2015 J.A. Rock The Novel Approach
7/1/2015 Arshad Ahsanuddin Rainbow Gold Reviews
7/1/2015 Lucy Marker Elisa - My Reviews & Ramblings
7/2/2015 Kim Fielding Love Bytes
7/5/2015 Jacqueline Grey Prism Book Alliance
7/8/2015 AKM Miles Elisa - My Reviews & Ramblings
7/8/2015 Kim Fielding Rainbow Gold Reviews
7/9/2015 Lei Carol The Novel Approach
7/9/2015 Jaime Reese Love Bytes
7/12/2015 Tempeste O'Riley Prism Book Alliance
7/14/2015 Cody Kennedy The Novel Approach
7/15/2015 Devon Rhodes Rainbow Gold Reviews
7/15/2015 Hans M Hirschi Elisa - My Reviews & Ramblings
7/16/2015 Andrew Q. Gordon Love Bytes
7/19/2015 Anna Zabo Prism Book Alliance
7/20/2015 Charlie Cochet Joyfully Jay
7/22/2015 Belinda McBride Gay.Guy.Reading and Friends
7/22/2015 Devon Rhodes Elisa - My Reviews & Ramblings
7/22/2015 Lissa Kasey The Novel Approach
7/22/2015 Zathyn Priest Rainbow Gold Reviews
7/23/2015 Melanie Hansen Love Bytes
7/23/2015 Vanessa North Joyfully Jay
7/25/2015 April Kelley Gay.Guy.Reading and Friends
7/26/2015 Della Van Hise Prism Book Alliance
7/29/2015 Laura Harner Elisa - My Reviews & Ramblings
7/29/2015 Lynn Lorenz Rainbow Gold Reviews
7/29/2015 Simone Anderson Gay.Guy.Reading and Friends
7/30/2015 Katey Hawthorne The Novel Approach
7/30/2015 Tara Lain Love Bytes
8/1/2015 K.C. Wells Gay.Guy.Reading and Friends
8/2/2015 Wendy Rathbone Prism Book Alliance
8/5/2015 A C Burch Gay.Guy.Reading and Friends
8/5/2015 Clare London Elisa - My Reviews & Ramblings
8/5/2015 Olivia Black Rainbow Gold Reviews
8/6/2015 Zathyn Priest Love Bytes
8/7/2015 Tara Lain The Novel Approach
8/9/2015 Jaime Reese Prism Book Alliance
8/12/2015 Belinda McBride Elisa - My Reviews & Ramblings
8/12/2015 K-lee Klein Rainbow Gold Reviews
8/12/2015 Laura Harner The Novel Approach
8/13/2015 Jeff Adams Love Bytes
8/14/2015 Christina E. Pilz Joyfully Jay
8/15/2015 Morticia Knight Gay.Guy.Reading and Friends
8/16/2015 Laura Harner Prism Book Alliance
8/19/2015 AKM Miles Prism Book Alliance
8/19/2015 Andrew Q. Gordon Gay.Guy.Reading and Friends
8/19/2015 Christina E. PIlz The Novel Approach
8/20/2015 Pat Henshaw Love Bytes
8/23/2015 Erica Pike Prism Book Alliance
8/24/2015 Jaime Reese Joyfully Jay
8/25/2015 Rick R. Reed Joyfully Jay
8/26/2015 Christina E. PIlz Rainbow Gold Reviews
8/26/2015 Simone Anderson Prism Book Alliance
8/26/2015 TM Smith Elisa - My Reviews & Ramblings
8/27/2015 Carter Quinn Love Bytes
8/28/2015 AC Katt The Novel Approach
8/29/2015 J.A. Rock Gay.Guy.Reading and Friends
8/29/2015 Laura Harner Rainbow Gold Reviews
8/30/2015 Posy Roberts Prism Book Alliance
8/31/2015 Marie Sexton The Novel Approach
9/2/2015 AKM Miles Gay.Guy.Reading and Friends
9/2/2015 J.R. Barten Rainbow Gold Reviews
9/2/2015 Jeff Erno Elisa - My Reviews & Ramblings
9/2/2015 Vanessa North Prism Book Alliance
9/3/2015 Erica Pike Love Bytes
9/4/2015 Morticia Knight The Novel Approach
9/5/2015 Jeff Adams Joyfully Jay
9/6/2015 A C Burch Prism Book Alliance
9/8/2015 Kim Fielding Joyfully Jay
9/9/2015 Charlie Cochet Elisa - My Reviews & Ramblings
9/9/2015 Erica Pike Rainbow Gold Reviews
9/9/2015 Lucy Marker Prism Book Alliance
9/9/2015 Silvia Violet The Novel Approach
9/10/2015 Lane Hayes Love Bytes
9/12/2015 Kaje Harper Gay.Guy.Reading and Friends
9/12/2015 RJ Scott Love Bytes
9/13/2015 Sue Brown Prism Book Alliance
9/16/2015 Anna Zabo Joyfully Jay
9/16/2015 Jordan L. Hawk Prism Book Alliance
9/16/2015 Olivia Black Gay.Guy.Reading and Friends
9/16/2015 Tara Lain Elisa - My Reviews & Ramblings
9/16/2015 Z. Allora Rainbow Gold Reviews
9/17/2015 Morticia Knight Love Bytes
9/18/2015 Nico Jaye The Novel Approach
9/19/2015 Tempeste O'Riley Love Bytes
9/20/2015 Carter Quinn Prism Book Alliance
9/23/2015 Chris Cox Rainbow Gold Reviews
9/23/2015 Jaime Samms Elisa - My Reviews & Ramblings
9/23/2015 Pat Henshaw The Novel Approach
9/23/2015 Shira Anthony Prism Book Alliance
9/24/2015 Laura Harner Love Bytes
9/26/2015 W.S. Long Gay.Guy.Reading and Friends
9/26/2015 Wendy Rathbone Love Bytes
9/27/2015 Nic Starr Prism Book Alliance
9/30/2015 Andrew Q. Gordon Prism Book Alliance
9/30/2015 Katey Hawthorne Joyfully Jay
9/30/2015 KC Burn The Novel Approach
9/30/2015 Lei Carol Rainbow Gold Reviews
9/30/2015 Melanie Hansen Elisa - My Reviews & Ramblings
9/30/2015 TM Smith Gay.Guy.Reading and Friends
10/1/2015 K-lee Klein Love Bytes
10/2/2015 Jaime Reese The Novel Approach
10/3/2015 RJ Scott Love Bytes
10/5/2015 Melanie Hansen Joyfully Jay
10/6/2015 Rick R. Reed The Novel Approach
10/7/2015 Hans M Hirschi Rainbow Gold Reviews
10/7/2015 Lane Hayes Elisa - My Reviews & Ramblings
10/7/2015 Posy Roberts Gay.Guy.Reading and Friends
10/8/2015 Jacqueline Grey Love Bytes
10/10/2015 Aisling Mancy (Cody Kennedy's adult pseud) Gay.Guy.Reading and Friends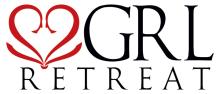 This journal is friends only. This entry was originally posted at http://reviews-and-ramblings.dreamwidth.org/4747805.html. If you are not friends on this journal, Please comment there using OpenID.